Explore our Course Catalog below to discover 50+ dynamic offerings taught by leading MIT faculty and industry experts. Whether you're looking for an accelerated, two-to-five day course, or an intensive multi-week offering, our diverse program formats ensure that you can find an option that suits your needs.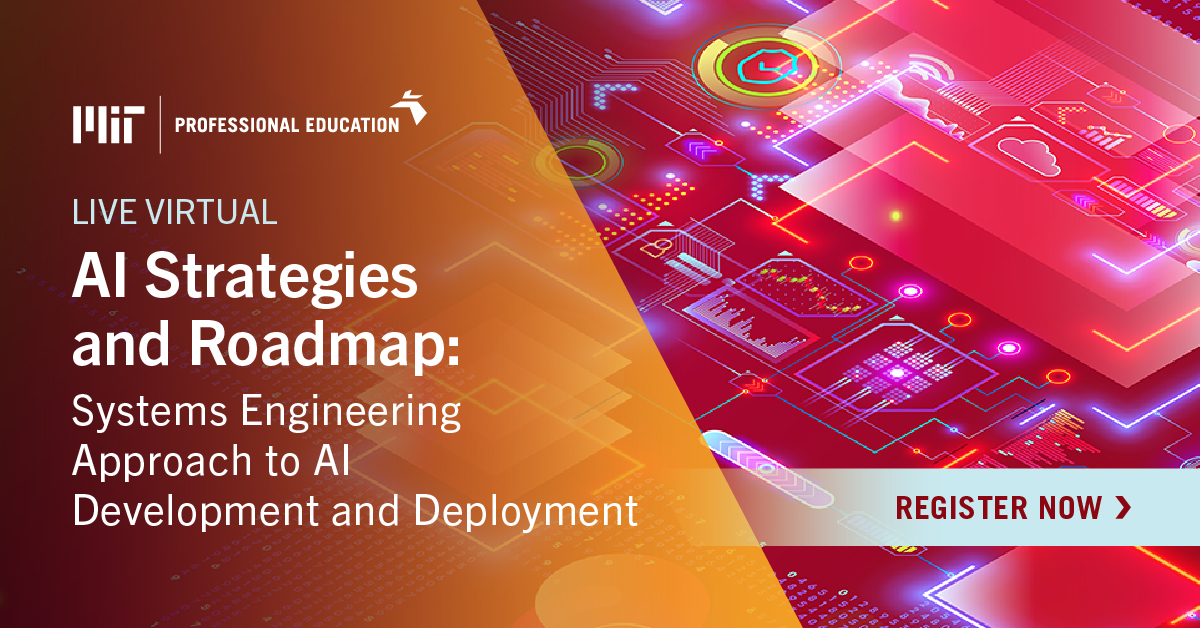 Featured Course
AI Strategies and Roadmap: Systems Engineering Approach to AI Development and Deployment
Artificial intelligence (AI) is a powerful tool—but without the right system-wide architecture in place to support your initiatives, your organization is leaving value on the table. Featuring interactive exercises, industry speakers, and a hands-on group project, this dynamic five-day course is designed to equip you with the skills and strategies you need to deploy an AI systems engineering approach that maximizes the value of your digital products and services.