Message from the Dean of Engineering
MIT has been a leader in engineering and science education for more than 150 years. Whether for practicing professionals, or graduate and undergraduate students, MIT builds educational programs that prepare its students to make a difference in the world. Our innovative education and cutting-edge research have spawned thousands of companies, inventions, and collaborations. The people we educate help build a better future.
Established by the School of Engineering in 2002, building on decades of outreach, MIT Professional Education provides world-class educational opportunities for engineering and science professionals from around the globe who are looking to advance their careers and creatively address complex problems. MIT faculty members provide considerable knowledge and technical expertise to professionals who are eager to boost their context-specific knowledge, or develop new areas of expertise.
As the needs for flexible, multidisciplinary, global education increase, MIT Professional Education is expanding its portfolio of programs and its reach to meet the demand. MIT is able to offer working professionals and companies not only short, intensive courses on campus each summer but increasingly, programs with global relevance at various locations around the world. And to those wanting to explore subjects in depth and/or re-enter the technology work force after a hiatus, MIT is able to offer customized semester and year-long programs. I encourage you to explore all that MIT Professional Education has to offer.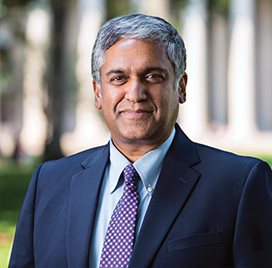 Anantha P. Chandrakasan 
Dean, MIT School of Engineering 
Vannevar Bush Professor of Electrical Engineering and Computer Science
Massachusetts Institute of Technology
Message from the Executive Director
The fields of science, engineering, and technology are evolving faster than ever. To help professionals stay abreast of the latest innovations and best practices in these fields, MIT Professional Education offers a total of over 50 courses and five professional certificate programs on campus, online, around the world, or at your company location.
Designed to help you advance your knowledge in topics of your choice, our courses feature convenient, accelerated formats from world-renowned MIT faculty. In the spirit of MIT's motto, Mens et Manus, or mind and hand, our courses aim to combine both theoretical and research-based knowledge with practical hands-on experience, as well as networking opportunities with peers in your field.
By taking a course from MIT Professional Education, you'll distinguish yourself with new knowledge and skills to make a powerful impact on your company—and your career.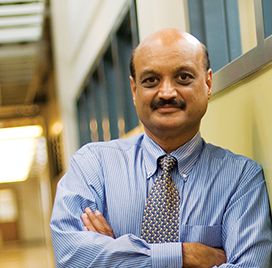 Bhaskar Pant
Executive Director, MIT Professional Education
Massachusetts Institute of Technology