Eligible MIT Employees may use their MIT Tuition Assistance Plan for online and on-campus courses that are offered through MIT Professional Education.
See our Course Catalog for our full list of courses.
Applying to the Advanced Study Program
Academically qualified and benefits-eligible MIT employees may apply to take courses at MIT through our Advanced Study Program. Benefits-eligible employees who meet the Tuition Assistance Plan's eligibility criteria and are accepted to take courses for credit may have their tuition covered provided that they successfully complete their courses and follow all of the Plan's rules.
Information about participating in MIT's Tuition Assistance Plan can be found here.
In order to be reimbursed, you must be employed in a Tuition Assistance Plan-eligible position up to and including the final day of an eligible course that you take for credit, earn a C- or better, and follow all of the Plan's rules.
If you drop or withdraw from a class, or do not earn the minimum grade, you are responsible for paying the cost of tuition for your class (costs found here). It is important to understand this stipulation before applying.
Learn more about the application process for MIT employees through this flowchart.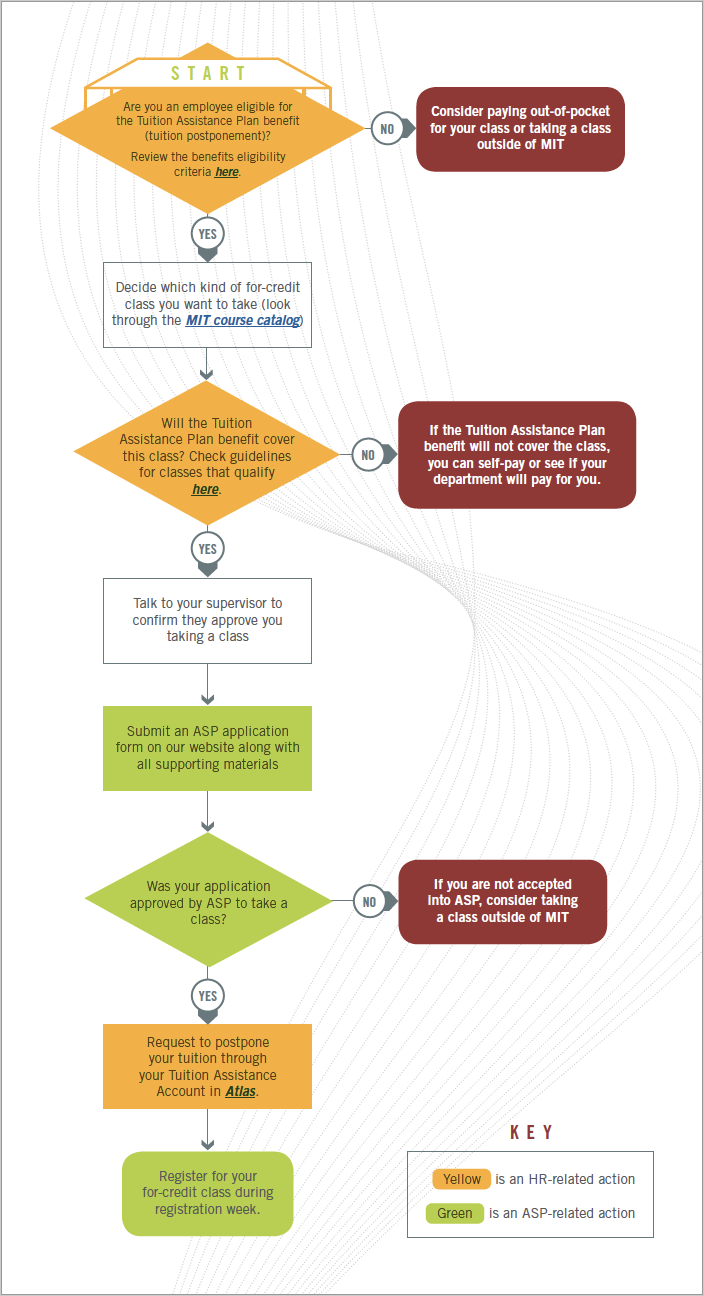 Application Forms
The Fall 2021 application is now closed. Please check back in September 2021 for the Spring 2022 application.  

 
Frequently Asked Questions
You can read our most Frequently Asked Questions from MIT Employees here.