Instructor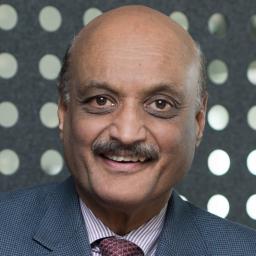 Bhaskar Pant
Executive Director, MIT Professional Education
Prior to joining MIT, Mr. Pant held senior leadership positions in academic and corporate organizations around the globe. Most recently, he served as Managing Director, Asia Pacific, for the Educational Testing Service (ETS), the world's foremost academic testing organization, under which he was responsible for overseeing the company's English language testing operations for a region extending from Afghanistan to New Zealand. This included the opening of subsidiaries in India and China that administered the TOEIC English proficiency test for engineers and other working professionals.
Previously, Mr. Pant led the global corporate training arm of the School for International Training (SIT) in Vermont, addressing the language and cultural training needs of technical professionals working for some of the world's largest multinational organizations such as ExxonMobil. Prior to that, Mr. Pant held senior management positions at media and media technology companies such as Sony Corporation and Turner Broadcasting/CNN. Mr. Pant served as the first President of Turner Broadcasting's subsidiary in India.
Mr. Pant holds an undergraduate degree in electrical engineering from the University of Rochester and a graduate degree in communications and management from Indiana University in Bloomington. Besides managing MIT Professional Education, Mr. Pant has taught intercultural communication to engineering students and professionals at MIT and management students at the Harvard University Extension School.