Recent global developments, coupled with economic conditions, have demonstrated that one cannot understand financial markets and the economy without understanding real estate markets and underwriting real estate risk. The Professional Certificate in Real Estate Finance & Development provides an unparalleled opportunity for professionals and executives to obtain state-of-the-art insights and skills about the key factors and investment strategies driving real estate markets. By joining our professional program, you will further your understanding of the real estate development process.
Our real estate professional courses will provide real value to a global audience of executives and knowledge-thirsty professionals, and will provide training opportunities for large organizations seeking to educate and inspire their most talented employees
Overview
Discover new real estate finance and development frameworks from MIT
The MIT Professional Education and MIT Center for Real Estate Professional Certificate is a formal recognition of your professional development and commitment to life-long learning. Pursuing a Professional Certificate allows you to further your knowledge and skills in an accelerated, convenient format. Our courses run each summer over a two-week period. This program will help focus your development on a set of competencies that will allow you to have an immediate as well as lasting impact on your organization's future.
Why it Matters
Changing regulations. The Brexit effect. Global pandemics. Shifts in demographics and consumer habits. Housing affordability challenges. The list of emerging trends shaping real estate is long— heightening the need for updated skills, knowledge, and strategies. For today's professionals, managing risk and creating real estate products with lasting value requires a deep understanding of the industry's myriad financial tools and forecasting models.

Today's real estate industry faces significant challenges—and significant opportunities: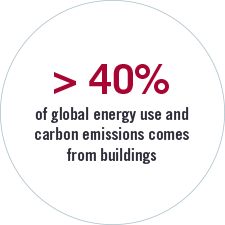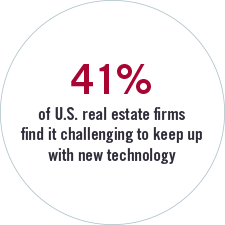 Qualifying Courses
The following courses are required for successful completion of the Professional Certificate Program in Real Estate Finance & Development. Learners are eligible to earn CEUs (Continuing Education Units) for all courses (refer to the individual course page for the CEUs possible).
Note: MIT Professional Education's Short Programs is committed to providing a diverse and updated portfolio of Short Programs courses and reserves the right to change these course selections in future years.
What You Can Expect
World-renowned, in-demand faculty and speakers chosen for their consulting and expertise
Cutting-edge research and curriculum connected to industry
Accelerated two-week action-learning format offered in the summer
Networking opportunities with leading real estate professionals from the US and around the world
Dynamic experience in the Cambridge/Boston area
Groups from the same company and location with five or more registrations in the same year receive a 15 percent discount for all courses included in this Professional Certificate Program. Please contact us for details.
Who Should Attend
The Professional Certificate Program in Real Estate Finance & Development is designed for a range of practitioners from across the real estate, banking, finance/investment, and insurance industries.
Relevant roles include:
Real estate professionals looking to expand their knowledge in key areas such as real estate financing, commercial real estate development, and global real estate

Investment bankers and portfolio managers who work in real estate development and need

Financial risk managers who are seeking strategies for managing financial liability in today's rapidly evolving real estate marketplace

Macroeconomics policymakers who need to understand the impact of real estate trends on global markets to help inform policy development

Real estate company executives looking for cutting-edge industry insights and strategies to enhance the operations of their organizations

Any professional whose work deals with global financial markets and real estate investments
Testimonials
"The environment was so engaging. Our group was from a variety of real estate backgrounds, which provided opportunities to discuss different sectors, geographic locations, and perspectives. I certainly benefited from that."
Karnig O., Director of Facilities & Capital Projects, Commonwealth of Massachusetts
Image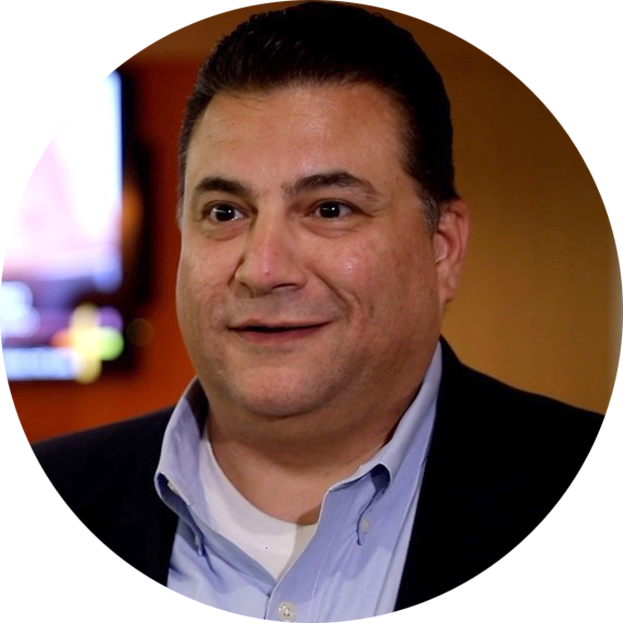 Joint Certificate Benefits
Participants who enroll in the Professional Certificate Program in Real Estate Finance & Development will receive:
MIT Professional Education Benefits:
A 15 percent discount on future MIT Professional Education courses
Invitations to special events, networking opportunities, and future courses
Updates on faculty research, new programs, and MIT initiatives via our newsletter
Membership in the exclusive MIT Professional Education Alumni Group on LinkedIn
Each course is assigned MIT Professional Education Continuing Education Units (CEUs)
MIT Center for Real Estate Benefits:
Insider subscription to the MIT Technology Review for one year after earning the Professional Certificate
Access to our password-protected portal, containing exclusive content, for one year after earning the Professional Certificate
How it Works
This professional certificate program consists of a five courses in real estate finance, development, and analytics. Earning the professional certificate requires the completion of all five qualifying courses.
The program must be completed within 15 months ( = two summers).
Courses that have been completed prior to applying for the certificate program may count towards your program requirements, keeping in mind that the full program must be completed within a 15-month period
Prerequisites
At least three years of experience working within the real estate industry and/or built environment is strongly recommended, as well as a bachelor's degree.
How to Apply
How to Apply
Submit an application for the program using the apply now button on this page, along with a non-refundable $325 application fee.
Watch your email—you will receive an admissions decision within two to three weeks from shortprograms@mit.edu.
Once accepted into the program, you will be invited to apply for individual courses.
Estimated Cost
Courses are priced individually and participants must pay the course fee at the time of enrollment. The Professional Certificate program in 2022 is $17,600 USD (not including the non-refundable $325 application for candidacy fee) for five qualifying courses. By enrolling in the entire certificate program in a single year, you will receive a 15 percent discount for a total cost of $14,960 USD, a savings of $2,640 USD. Further discounts cannot be applied. Program and course fees include tuition, materials, and some meals. Fees do not include accommodations. Please note that program and course dates, fees, and faculty are subject to change without notice.
Discounts
MIT Center for Real Estate industry partners receive discounts as part of their membership benefits. Find out if your firm is an industry partner, and if it is, please contact shortprograms@mit.edu to confirm you have the latest discount code. Please use this code when you register, as discounts cannot be applied retroactively.
Take advantage of a special multi-program discount by registering for five qualifying courses in a single season. Apply via the Application for Candidacy. MIT Professional Education's fee for all five courses in 2022 is $17,600 USD (not including the non-refundable $325 application for candidacy fee); by enrolling in the entire certificate program in a single year, you will receive a 15 percent discount for a total cost of $14,960 USD, a savings of $2,640 USD. Please note that these prices reflect the current 2022 fees and are subject to change. Further discounts cannot be applied.
Scholarships
To support the professional practice of public agencies and external non-profit organizations, the MIT Center for Real Estate encourages leadership and development by offering two partial need-based scholarships to professionals in these important areas.
Note: Scholarship applicants should not register for the program until scholarship decisions have been released.
To apply, individuals must submit the following documents to realestatescholarship@mit.edu:
Resume
Personal statement on organization letterhead (more information below)
Letter of recommendation from the applicant's supervisor or professional reference
Applicants working for a non-profit organization must also submit a copy of the IRS letter confirming his or her organization's tax-exempt status under section 501(c)(3) of the Internal Revenue Code
Personal Statement
An applicant's personal statement should be at least one page in length and address the following points:
Explain your commitment to the public or non-profit real estate sector
Describe how these courses will benefit you
Describe how these courses will improve your organization's capacity to advance its objectives
In the event that an agency or organization has multiple employees applying for scholarships, each employee must submit an independent application.
Any questions regarding the scholarship should be directed to realestatescholarship@mit.edu.
Notes:
Full scholarships are not available
Scholarships are only available for participants who will complete the entire program in one year
Scholarships will be reviewed on a rolling basis; please apply as soon as possible.
Location
Each year, the Professional Certificate Program in Real Estate Finance & Development runs on the MIT campus. 
MIT is located in the intellectual, exciting, and vibrant city of Cambridge, Massachusetts, nestled next to the state capital of Boston and right on the Charles River. MIT is located in Kendall Square, an innovation hub with more startups than any other place in the world (for example, at CIC). Take time to visit historic Boston while here—catch a Red Sox game, go whale watching, visit world-class museums, take a boat ride on the Charles River, visit Quincy Market, or explore other local area colleges. TripAdvisor's Best of Boston Tourism list may be a good resource.
Brochure
Download the Brochure