Explore our Course Catalog below to discover 50+ dynamic offerings taught by leading MIT faculty and industry experts. Whether you're looking for an accelerated, two-to-five day course, or an intensive multi-week offering, our diverse program formats ensure that you can find an option that suits your needs.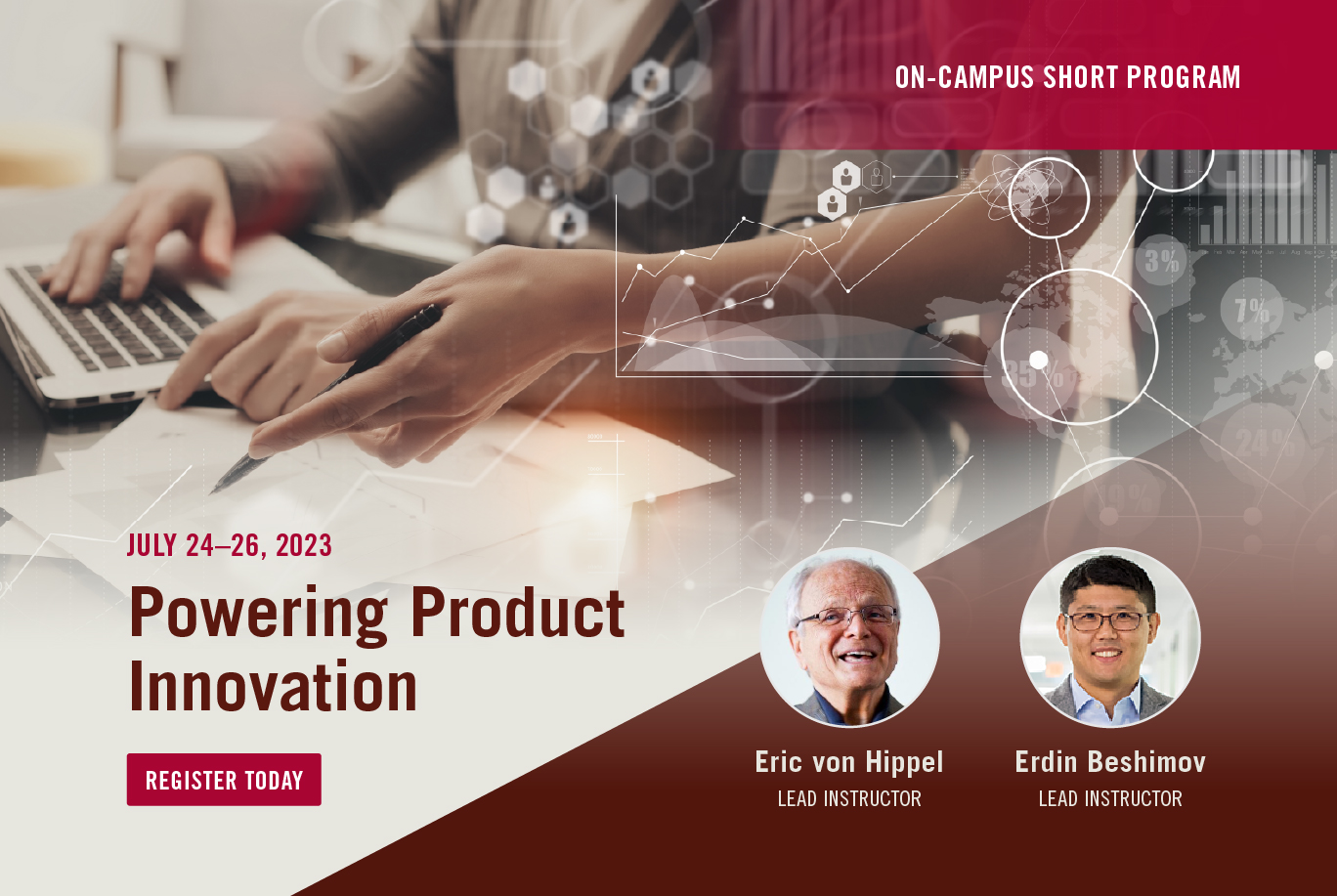 Featured Course
Powering Product Innovation
Are you ready to revolutionize your product development strategy? In this intensive on-campus course, featuring dynamic lectures and hands-on activities, you'll learn how to adopt and capitalize on breakthrough innovations created by product users. This skill is a secret weapon that will help you bring superior products to market—and maintain a competitive advantage in the rapidly evolving design and manufacturing sector.