Instructor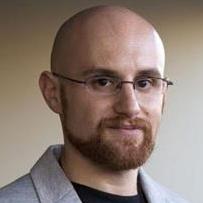 Ben Waber
President and Co-Founder, Humanyze
Visiting Scientist, MIT Media Lab
Ben Waber is the President and CEO of Humanyze, a behavioral analytics company based off of my research. He literally wrote the book on People Analytics.
Ben is also a visiting scientist at the MIT Media Lab, where he received his PhD in the Human Dynamics Group working with Prof. Alex (Sandy) Pentland. John Van Maanen and David Krackhardt served as readers on my thesis committee. He was previously a Senior Researcher at Harvard Business School in the Organizational Behavior group. His work centers around using real time data flows to rethink management of people, physical architecture, corporate planning, and training, among other things.
Ben received his BA and MA in Computer Science in four years from Boston University in 2006. During this time, he was a member of the Image and Video Computation Group. He received a minor in Japanese, and studied abroad in Japan for one semester during his Junior year at the Kyoto Center for Japanese Studies (now the Kyoto Consortium for Japanese Studies). He has enjoyed working at various research labs in Japan, including Hitachi's Central Research Laboratory and Ricoh's Central Research Laboratory.
Ben's work has been featured in many major outlets. Before Humanyze, he consulted for industry leaders such as LG, McKinsey & Company, and Gartner on technology trends, social networks, and organizational design.
Ben's current research interests include dynamic organizational design, organizational behavior, social networks, sensor networks, prediction mechanisms, and information flow.