Instructor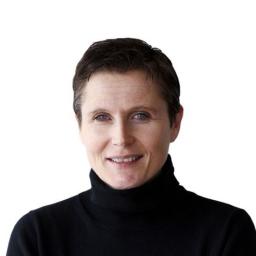 Svafa Grönfeldt
Founding member of MIT's innovation accelerator DesignX
Svafa Grönfeldt is a Professor of Practice at the Massachusetts Institute of Technology. She is a founding member and faculty Director of MIT's newest innovation accelerator DesignX focused on the design and development of new ventures created at MIT. Dr. Grönfeldt is the co-founder of The MET Fund, a Cambridge-based seed investment fund.
She is a member of the Board of Directors of three publicly listed companies on NASDAQ OMX and the Amsterdam Stock Exchange. As a member of a team of entrepreneurs that created and scaled two global life science companies her professional career has been focused on organizational design for high-growth companies. As a venture designer, she works in parallel in industry and academia with teams of people from around the world to build companies, brands, experiences, academic programs, processes, and organizational structures designed to improve business results and workplace wellbeing. Applying the lens of design with a concern for human needs to solve complex problems has been a focal point of her work.
Dr. Grönfeldt holds a Ph.D. from the London School of Economics, where she examined the impact of customeroriented behaviours and service design on business outcomes.