Instructor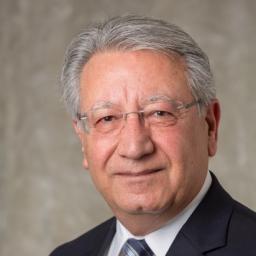 Said Jahanmir
President, Boston Tribology Associates
Assistant Director for Federal Partnerships, Advanced Manufacturing National Program Office, National Institute of Standards and Technology
Dr. Said Jahanmir is a technology leader with extensive scientific, technical, management and policy experience in the U.S. government, industry and academia. He serves as Assistant Director for Federal Partnerships in the Advanced Manufacturing National Program Office, National Institute of Standards and Technology (NIST); with a primary responsibility as Executive Secretary for the Subcommittee on Advanced Manufacturing under the direction of the National Science and Technology Council, Executive Office of the President of the United States; coordinating the federal government's advanced manufacturing programs and developing the national strategic plan for advanced manufacturing and monitoring its implementation; providing technical, scientific and policy guidance for the Manufacturing USA program.  

As President of Boston Tribology Associates he provides consulting on Tribology failure problems and teaches Tribology at the Massachusetts Institute of Technology. As the Group Leader for Ceramic Manufacturing and Tribology Groups at NIST coordinated and lead research activities and standards development related to tribology, manufacturing and advanced materials; and coordinated national and international standards development programs; supervised and directed research scientists and served as technical staff to the NIST Director, assisting in preparation of NIST budget, evaluation of NIST-wide programs and budget initiatives.  His prior experience includes National Science Foundation, MiTiHeart Corporation, Exxon Research and Engineering Company, Cornell University, and University of California at Berkeley. 
His pioneering research in manufacturing, tribology and medical devices is widely recognized. He has published more than 250 archival papers and major reports, and has edited several books and conference proceedings. He has given more than 150 invited and keynote lectures.  He holds seven US and EU patents. 
He has served as Sr. ASME Legislative Fellow in the Office of Congressman Tim Ryan (OH-13), U.S. House of Representatives; providing advice on science and technology policy issues including manufacturing, clean energy, engineering education, and workforce development.

He was elected and served as the 137th President of ASME (2018-2019). During his presidency he pushed for a new organizational structure to align regional sections and technical divisions to better fulfill the ASME vision and mission. He emphasized the importance of encouraging students and early career engineers to become active in ASME. He has received Honorary Membership in ASME, recognized for seminal contributions to the advancement of mechanical engineering, particularly the multidisciplinary technologies in manufacturing, tribology, and biomedical materials and devices, and in the promotion of standards; and for significant contributions to ASME. He is a Fellow and Honorary Member of Society of Tribologists and Lubrication Engineers (STLE) and has received numerous awards for his technical contribution and service to professional societies including ASME Mayo D. Hershey Award and STLE International Award.

He received his bachelor's degree in mechanical engineering from the University of Washington and his master's degree and Ph.D. in mechanical engineering from MIT.