Instructor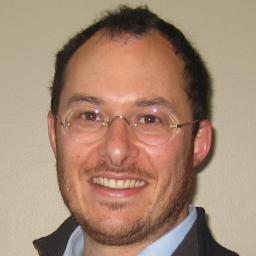 Nicholas X. Randall
Chartered Engineer (CEng MIM)
Nicholas X. Randall is a Chartered Engineer (CEng MIM) and holds a B.Sc. in Materials Science from Brunel University (London, UK) 1994 and a Ph.D. from Neuchatel University (Neuchatel, Switzerland) 1997. .His PhD Thesis entitled, "Development & Application of a Multi-functional Nanotribological Tool" consisted of developing the first combined system for nanoindentation and Scanning Force Microscopy (SFM). This system has now been commercially available since 1997. 
From 1997 to 2002 he served as the Customer Services Manager with CSM Instruments in Switzerland.  He was responsible for after-sales service, technical documentation, installations, training, and contract testing laboratory service.  From 2002 to 2014, he was the Vice President of Business Development at CSM Instruments and was responsible for setting-up the US subsidiary of CSM Instruments in Boston, MA.  After 10 years in the USA, he returned to Switzerland as Lead Scientist & Business Development with Anton Paar Tritec, following the acquisition of CSM Instruments by Anton Paar in 2013. He then joined Alemnis in 2019 as Vice President. Alemnis develops and manufactures mechanical testing instruments for small-scale testing, both in-situ and ex-situ (www.alemnis.ch)
Dr. Randall has published extensively in the field of surface mechanical properties testing, especially related to scratch (adhesion) testing, nanoindentation and tribology testing.  He is chairman of ASTM committee G02.40, responsible for developing tribological test standards for non-abrasive wear.  He has written a chapter on tribological testing of biomaterials for the ASM Handbook on Biomaterials Testing and a chapter on Experimental Methods in Tribology for the Springer book Tribology for Scientists and Engineers.
He is a member of MRS, ASM, ASTM, STLE and The Institute of Materials (UK). He is a regular reviewer for Surface & Coatings Technology, Thin Solid Films, Wear, Tribology International, Materials Chemistry & Physics, Materials Letters and Journal of Materials Research. He is a member of the Editorial Committees of Surface & Coatings Technology and Industrial Lubrication and Tribology. He also runs a biannual course on Reliability and Test of MEMS and Microsystems (https://www.fsrm.ch/doc/c141.php) and an introductory course on tribology in French (https://www.fsrm.ch/doc/c638.php) as part of FSRM (Swiss Federation for Research in Microtechnology) as well as an annual professional course on Nanoindentation (www.nanoindentationcourse.com).