Instructor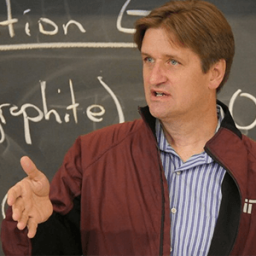 Bryan R. Moser, Ph.D.
Academic Director of System Design & Management (SDM)
Specially Appointed Associate Professor, University of Tokyo
Dr. Bryan R. Moser is Academic Director of System Design & Management (SDM) at MIT, and a Senior Lecturer in both Engineering and the Sloan School of Management. He is also Associate Professor, Specially Appointed at the University of Tokyo, where he directs the Global Teamwork Lab (GTL).  
Prior to returning to MIT in 2014, he worked for 25 years in industry; as a research engineer at the Basic Science Lab (A.I.) of Nissan Motor Company, as a Sr. Research Scientist at United Technologies Corporation, and as founder and President of Global Project Design, a firm pioneering software and methods for model-based project management. Moser focuses on engineering teamwork for complex systems problems and use of model-based methods to improve performance of diverse teams.  
Moser received a bachelor's in computer science and Engineering in 1987 and a Master of Science in Technology and Policy from the Massachusetts Institute of Technology in 1989. His doctorate in 2012 is from the University of Tokyo, Graduate School of Frontier Sciences.