Instructor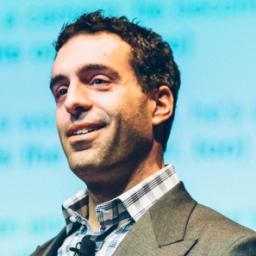 Blade Kotelly
Senior Lecturer, Bernard M. Gordon-MIT Engineering Leadership Program
Head of Experience Strategy, Sonos
Blade Kotelly is a senior lecturer at the Bernard M. Gordon-MIT Engineering Leadership Program.
For over a decade, Blade has taught courses on design thinking, first at Tufts University and now at MIT as part of the Bernard M. Gordon-MIT Engineering Leadership Program, where he's been teaching for the past four years. He is a frequent guest lecturer at Stanford University and Harvard University and holds a B.S. in Human-Factors Engineering from Tufts University and an M.S. in Engineering and Management from MIT.
In addition to being a Senior Lecturer at MIT, Kotelly is the Head of Experience Strategy at Sonos. Prior to that he was the VP of Design at Jibo creating the worlds first social robot, the Chief Designer at Rapid7 a leader in IT security software, and the CEO and founder of StorytellingMachines a Cambridge MA-based software firm enabling everyone make short, high-impact movies.
Kotelly has worked on the design of a variety of products for the Fortune 500, including search and information access systems, the first clam-shell pagers for Motorola, and hundreds of speech-recognition systems and websites for companies including Apple, FedEx, United Airlines and others. 
He wrote the book on speech-recognition interface design The Art and Business of Speech Recognition: Creating the Noble Voice (Addison Wesley, 2003), and his work and thoughts have been featured in publications including The New York Times, the Wall Street Journal, and on media including TechTV, NPR, and the BBC.