Instructor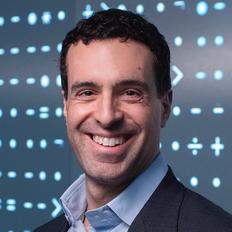 Blade Kotelly
Senior Lecturer, Bernard M. Gordon-MIT Engineering Leadership Program
Blade is an innovation and user-experience expert & Senior Lecturer at MIT on Design-Thinking and Innovation. Blade provides consulting service in Design-Thinking and helps top brands to innovate radically on their product and services, and teaches corporate teams how to create solutions that customers love. Customers include Bose, CPI International, Whirlpool, Lufthansa, The D.C. Department of Homeland Security and Emergency Management, and others.
Prior to that, Blade led the Advanced Concept Lab at Sonos where he defined the future experience that will fill your home with music. Prior to joining Sonos, Blade was the VP Design & Consumer Experience at Jibo, Inc. where he was in charge of the industrial-design, human-factors, user-interface, brand, packaging, web experience supporting Jibo, the world's first social robot for the home. Blade has also designed a variety of technologies including ones at Rapid7, an enterprise security-software company,  StorytellingMachines, a software firm enabling anyone to make high-impact movies, Endeca Technologies, a search and information access software technology company, Edify and SpeechWorks, companies that provided speech-recognition solutions to the Fortune 1000.
Blade wrote the book on speech-recognition interface design (Addison Wesley, 2003), The Art and Business of Speech Recognition: Creating the Noble Voice and his work and thoughts have been featured in publications including The New York Times, the Wall Street Journal, and on media including TechTV, NPR, and the BBC.
 
Since 2003, Blade has taught courses on design-thinking to thousands of students and professionals, and holds a Bachelors of Science in Human-Factors Engineering from Tufts University and a Master of Science in Engineering and Management from MIT.