This course may be taken individually or as part of the Professional Certificate Program in Innovation & Technology.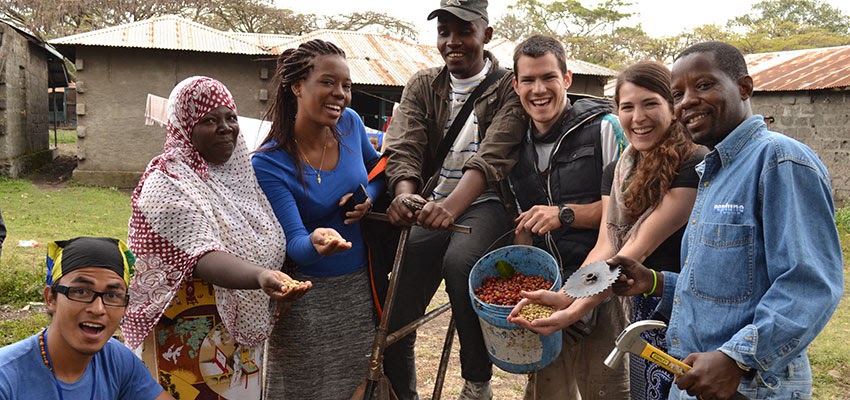 Participatory Design is a process that engages the individuals who are affected by the challenges and will benefit from the resulting innovation
Innovation doesn't just generate profits—it can also make the world a better place by addressing some of our most pressing humanitarian challenges. This course delves into an evidence-based, innovation-driven, problem-solving approach called Participatory Design.
Pioneered by MIT D-Lab, Participatory Design is a process that engages the individuals who are affected by the challenges and will benefit from the resulting innovation. In this five-day course, nonprofit and corporate leaders will acquire essential frameworks and fundamental tools and learn how to apply them in their own mission.
This course was designed as a complementary course to Applied Inclusive Business: Scaling Technology in Low-Income Markets.
Participant Takeaways
Define inclusive innovation and its components
Distinguish between the three types of Participatory Design and the contexts in which each may be most useful
Recognize and mitigate power dynamics and barriers to participation in innovation processes
Apply frameworks and techniques aimed at facilitating the Participatory Design process among diverse stakeholders
Identify and understand the actors and factors that enable an inclusive innovation ecosystem
Connect with like-minded organizations who use Participatory Design in their work
Discover how to partner with MIT on inclusive innovation opportunities
Key Frameworks
Participants will leave the course with a collection of frameworks that enable inclusive innovation processes, including:
Inclusive Innovation Framework
Participatory Design Process Framework
Participation Index
Lean Research Framework
Inclusive Team Formation Strategies
Collective Decision Making Methods
Local Innovation Ecosystem Framework
Who Should Attend
This course is particularly well suited to professionals working in international development, community organizing, or diplomacy, poverty- and hunger-related issues, corporate social responsibility, grantmaking and philanthropy, global health, government service, social entrepreneurship, technology development, STEM education, and higher education.
Attendees often include:
Directors and Managers of Partnerships, Strategy, Programs, New Business Development, Training, Research, Outreach and Communications, Monitoring and Evaluation, Product Development, Finance and Operations
Engineers
Researchers
Program Outline
This course meets 9:00 am - 5:15 pm Monday through Thursday with optional evening activities, and 9:00 am - 1:30 pm on Friday with an optional session after closing lunch.
MIT D-Lab faculty, instructors, and program staff bring global perspectives and hands-on experience to this new course, which draws on real-life case studies derived from Participatory Design initiatives around the world. In addition to case studies, sessions will have a mix of research, dynamic scenarios and exercises, field trips, group discussions, co-creative sessions, themed games, and networking opportunities. Because of the emphasis on experiential learning, all sessions have roughly a 1:2 ratio of lectures to hands-on activities.
By meeting with MIT representatives, participants will also learn about opportunities to partner with the MIT D-Lab, the MIT Practical Impact Alliance, and the broader MIT ecosystem on inclusive innovation opportunities.
Other Instructors
Course Curator
Sher Vogel, MIT D-Lab Global Trainings Manager
Guest lectures or supplemental talks may also be provided by the following: 
Amanda Epting, MIT D-Lab Practical Impact Alliance Manager
Dan Frey, MIT Professor of Mechanical Engineering and MIT D-Lab Faculty Director 
Elizabeth Hoffecker, MIT D-Lab Research Scientist, Local Innovation and Development
Libby Hsu, MIT D-Lab Lecturer and Academic Program Manager
Kendra Leith, MIT D-Lab Associate Director for Research
Libby McDonald, MIT D-Lab Lecturer and Inclusive Economies Specialist
Bhaskar Pant, MIT Professional Education Executive Director