MIT Professional Education offers lifelong learning opportunities for professionals globally—whether on-campus, online, in an international location, or at your company site.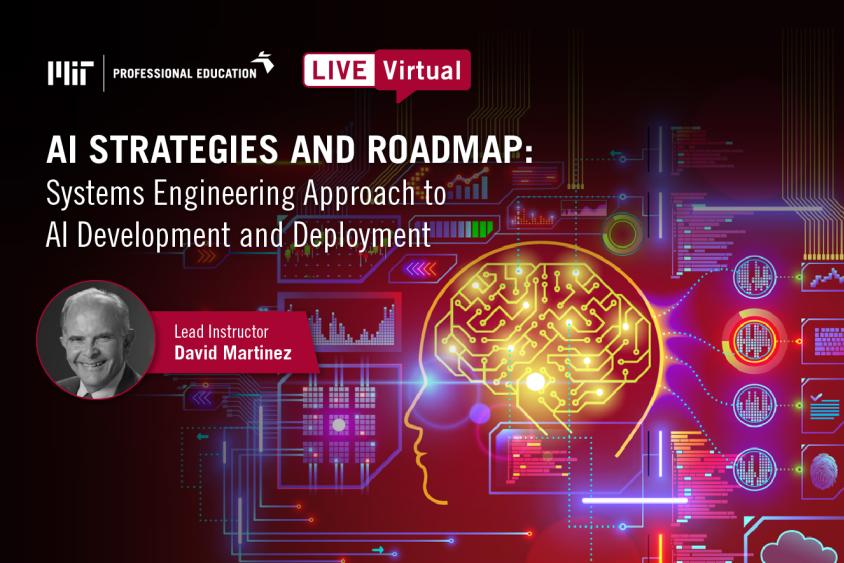 Featured Course
AI Strategies and Roadmap: Systems Engineering Approach to AI Development and Deployment
Maximize the value of your AI initiatives by implementing a systems engineering approach that supports the entire ecosystem surrounding your systems. In this 5-day live virtual course, you will acquire actionable strategies for leading, developing, and deploying AI systems in responsible ways that augment human capabilities. Join our upcoming course with David Martinez, starting January 31.