Participant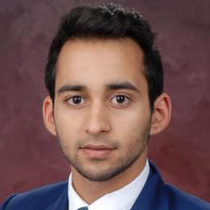 Sahil Sachdev
Co-Founder, SendLater Inc.
ASP Courses
15.401 - Managerial Finance (Spring 2017)
15.375/MAS.665 - Entrepreneurship through Developmental Ventures (Fall 2016)
15.025 - Strategic Game Theory (Spring 2016)
14.01 - Microeconomics (Fall 2015)
National Origin
India
Current Location
Boston, MA
Industry
Technology/Management
Education Background
BA in Biological Sciences with Minor in Business Administration, University of Southern California
What factors brought you to the Advanced Study Program?
As an undergraduate, I planned to go to medical school. But as I took the MCATs and did some internships, I realized that a doctor's life really wasn't what I wanted to pursue.
Fortunately, my minor in business administration had kept the door open for entrepreneurial work, and I knew I wanted to spend the next few years building a foundation for that. The Advanced Study Program at MIT seemed ideal for me because it's very flexible in terms of combining study and work, and it made it possible for me to explore different classes and subjects while also co-founding SendItLater.
What's different about your professional life post-ASP? 
The ASP team has been extremely helpful in matching me with courses and steering me towards the world of MIT resources, even as my goals have evolved. The access to faculty and programs has been almost as valuable as the coursework in focusing my plans, and one can have an enlightening conversation on almost any topic.
I have had the opportunity to develop and pitch a business plan which was a finalist in the MIT Fintech competition and received Legatum funding to travel to Mexico City for primary market research on implementation. These experiences never would have come to me without the ASP - I'm ecstatic and fortunate to be here!