Participant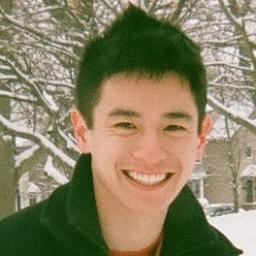 Kevin Wang
Software Engineer, Google
ASP Courses
18.335 - Introduction to Numerical Methods (Spring 2017)
National Origin
USA
Current Location
Cambridge, MA, USA
Industry
Engineering
Educational Background
BA, Physics, University of Chicago, 2014
What factors brought you to the Advanced Study Program?
I was interested in taking classes, but wasn't ready to commit to full-time graduate studies, and needed to ensure that I continued performing well at my current job. The ASP was a perfect fit academically, because there were so many interesting classes that would count towards a potential future degree. And because MIT is just a five-minute walk from my Kendall Square office, I could choose from classes starting at almost any hour and schedule meetings around them without much conflict. That gave me much a broader array of offerings to choose from than other schools I considered. The location has also made it possible to work with other students on campus, and attend some seminars that I wouldn't have been able to get to if they'd been farther away.
What's different about your professional life post-ASP?
I enjoy handling my work responsibilities, but since graduating I've missed the ability to shift my mind onto different challenges periodically. My job often requires me to focus on very similar tasks for extended periods, and it's nice to take a break and work on my problem set or study something that we've been covering in class. This keeps me thinking, but prevents me from getting burnt out, and the ability to come back to a problem with a fresh and primed perspective has been quite valuable for my overall effectiveness at work. And the class content, with its focus on classic numerical problems, is making me a much more effective problem-solver in general.