Participant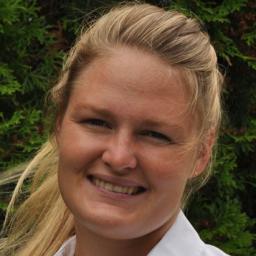 Ida Hernes
Master's Student, Norwegian University of Science and Technology
Nation of Origin
Norway
Current Location
Norway
Industry
Management
Education
M.S. in Industrial Economics and Technology Management
(Norwegian University of Science and Technology)
Advanced Study Program
Sloan School of Management
Customizing the MIT experience
The world needs engineers—and engineers need capable managers. For Norwegian native Ida Hernes, a career in engineering leadership is a perfect fit. To reach her goal, Ida is pursuing a master's degree in industrial economy and technology management at the Norwegian University of Science and Technology—an integrated degree that combines engineering and management. 
To augment her course of study, Ida sought out specialized programs that offered additional curricula that would enable her to take her professional skills to the next level. As she considered her options, one school stood out: MIT.
"I wanted to experience American culture and collaborate with international students and professors at a top university," Ida said. "Because my studies are at the intersection of the technical and business worlds, MIT—and specifically the Sloan School of Management—seemed like the perfect choice." 
To take courses at MIT, Ida applied to our Advanced Study Program (ASP), an MIT Professional Education offering that allows learners to enroll at the university as non-degree students. After being accepted into the program, she worked with ASP staff members to get assistance with everything from housing to course selection.  
Upon arriving on campus, Ida enrolled in a variety of management offerings at Sloan, including courses in new enterprises, competitive strategy, and managerial finance. While she found the material challenging, MIT provided all the resources and support she needed to thrive. 
"The professors and teaching assistants were extremely helpful," Ida said. "Everybody—including the other students—worked together to create an environment where we could succeed." 
To make the most of her experience, Ida looked for opportunities to engage with the greater MIT community. In addition to taking courses, she attended social events with other ASP participants, and joined the MIT women's club soccer team. These experiences were among the highlights of her time in Cambridge. 
"Playing soccer helped me get to know other students across different programs and courses at MIT," Ida said. "I would definitely encourage ASP students to join a club or activity. There are so many things to be a part of on campus." 
Ultimately, Ida left MIT with valuable management knowledge and strategies, greater confidence in her own abilities, and lifelong personal and professional connections. It's an investment she believes will pay dividends throughout her career. 
"Through ASP, I was able to experience MIT as I wanted to experience it," Ida said. "I learned things that I believe I could only learn at MIT, from professors who are the best educators in their fields. I'll remember these two semesters for the rest of my life."