Participant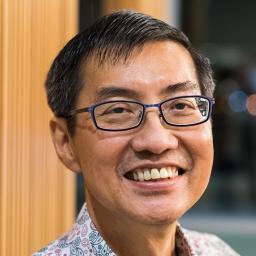 Ian Chua
CEO, ACE-Learning Systems Pte Ltd (Singapore)
ASP Courses
18.02 - Multivariable and Vector Calculus (Fall 2016)
National Origin 
Singapore
Current Location 
Boston, MA
Educational Background 
B.Eng.(Civil Engineering), National University of Singapore; M.Sc.(Operational Research) Distinction, Sheffield Hallem University, UK; M.Sc.(Civil Engineering), National University of Singapore
What factors brought you to the Advanced Study Program?
As CEO of a company that has developed online math content for 15 years, and with our program currently being used by almost all secondary schools in Singapore, I felt I should become more literate in mathematics. I also wanted to study math more rigorously and improve my knowledge and understanding of more-advanced math concepts to enable me to create better online lessons for our new junior college level math program and our existing secondary school math content. The main reason for choosing the ASP was MIT's outstanding undergraduate programs, including mathematics, biology, chemistry and physics – they're consistently ranked top in the world.
What's different about your professional life post-ASP? 
My knowledge of mathematics is significantly improved, which gives me confidence and assurance in creating junior-college level online math content. I am also getting new ideas to improve both our online primary and secondary level math programs. One interesting insight came from learning about how straight lines in 3D-space can be represented in vector form with just a single parameter - it opened my eyes to how math allows a concept to be represented in multiple ways, with each having value in different situations. That's the sort of thing I'd like to build into our curricula, to help our students gain new perspectives and capabilities.