Participant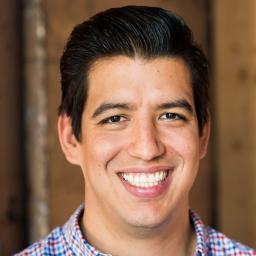 Diego Barba Ramirez
Master's Student of Administration and Leadership, Boston College
ASP Courses
SCM.290 - Sustainable Supply Chain Management (Spring 2017)
10.03 - Advances in Biomanufacturing (Spring 2017)
10.407 - Money for Startups (Spring 2017)
15.847 - Consumer Behavior (Spring 2017)
15.911 - Entrepreneurial Strategy (Spring 2017)
EC.075 - Starting Up New Tech Business (Spring 2017)
Current Location 
Boston, MA
Educational Background 
Instituto Tecnológico y de Estudios Superiores de Monterrey, Campus Guadalajara, BS in Biomedical Engineering
What factors brought you to the Advanced Study Program? 
I have always had entrepreneurial instincts. My brothers and I started two businesses together – a tomato-growing venture, and a project development and construction company, and the experience gave me an appetite for more. I knew I needed to supplement my undergraduate degree in biomedical engineering with business and management knowledge, and the Advanced Study Program let me take MIT Sloan School of Management classes in entrepreneurship and supply chain subjects. They prepared me for decision-making roles in a startup, and I also got all the benefits of being a MIT student. That's unusual, because most of the certificate programs I explored offer classes apart from the rest of the university and don't cultivate engagement with degree students and teachers. And of course, the opportunity to be part of one of the best schools in the world was very appealing.
What's different about your professional life post-ASP? 
I certainly added to my knowledge base, but what really stands out is the people I met and the way my network has grown. The Advanced Study Program put me in contact with amazing people, students and teachers alike, and the experience was extremely helpful. I was able to apply many lessons over the summer of 2017 as a research and development manager on a project to develop induction welding equipment at Grupo Polesa. And now, as I enter my master's program, I feel very confident that I'm well prepared and ready to engage any challenge.