Instructor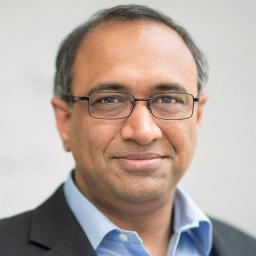 Sanjay Sarma
Professor of Mechanical Engineering and the Sloan School of Management at MIT
Sanjay Sarma is a  Professor of Mechanical Engineering and the Sloan School of Management at MIT. Sarma was one of the founders of the Auto-ID Center at MIT, which, along with a number of partner companies and its "spin-off," EPCglobal, developed the technical concepts and standards of modern RFID. He also chaired the Auto-ID Research Council consisting of six labs worldwide, which he helped to establish. Today, the suite of standards developed by the Auto-ID Center, commonly referred to as the EPC, are utilized by over a thousand companies on five continents. Between 2004 and 2006, Sarma took a leave of absence from MIT to found the software company OATSystems, which was acquired by Checkpoint Systems in 2008. He is a consultant and board member at several companies, including EPC Global, and also serves as a permanent guest of the board of GS1 and a member of the board of governors of GS1US. Sarma also serves on the City of Boston's Complete Streets Advisory Group.
Sarma received his bachelor's degree from the Indian Institute of Technology, his master's from Carnegie Mellon University, and his PhD from the University of California at Berkeley. In between degrees, Sarma worked at Schlumberger Oilfield Services in Aberdeen, UK. Sarma's master's thesis was in the area of operations research, and his PhD was in the area of automation. His current research projects are in the areas of radio frequency identification, manufacturing, design, and energy, especially applied to energy and transportation. He has authored over 75 publications in computational geometry, manufacturing, CAD, RFID, signal processing, security, sensors, and automotive systems.
Sarma is a recipient of the MIT MacVicar Fellowship, National Science Foundation CAREER Award, the Cecil and Ida Green Career Development Chair at MIT, the Den Hartog Award for Excellence in Teaching, the Keenan Award for innovations in undergraduate education, the New England Business and Technology Award, and the MIT Global Indus Award. In 2003, he was selected on Business Week's eBiz 25 and Fast Company magazine's Fast Fifty. He recently received the RFID Journal's Special Achievement Award.