Instructor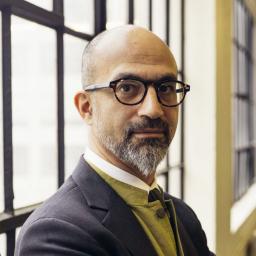 John E. Fernández
Professor of Building Technology Program in the Department of Architecture
Director of MIT Environmental Solutions Initiative
Professor Fernández is first and foremost a practicing architect who has designed more than 2.5 million square feet of new construction in major cities around the world including New York City, Tokyo, and Shanghai.
His work in sustainability began with research regarding materials for high performance buildings, low energy residence, and urbanization.
He founded the MIT Urban Metabolism Group in order to focus his research on the resource intensity of cities as well as on design and technology pathways for future urbanization, taking part in projects across four continents.
Being an entrepreneur, John E Fernández is also a member of more than 15 organizations, groups, or task forces, the most prestigious of which being his role on the Board of Directors of the Building Envelope Technology and Environmental Council of the National Institute of Building Science; New Ecology, Inc; and the Center for Sustainable Energy of the Fraunhofer Institute.

He is also a proud author of two books and numerous articles in scientific and design journals, as well as a speaker for conferences and symposia around the world.
Check out his episode on the Sustainable Mindset Series podcast: