Instructor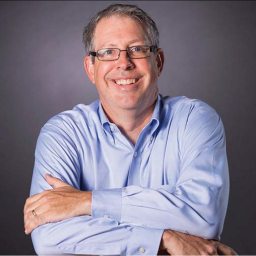 George Westerman
Senior Lecturer in the MIT Sloan School of Management and Principal Research Scientist, Workforce Learning in the MIT Office of Open Learning
Dr. George Westerman is a world-recognized thought leader in leading transformation and competitive advantage through technological innovation. He works at the intersection of executive leadership and digital innovation to provide continuous valuable insights to leaders in all industries.  
 
As a Senior Lecturer at the MIT Sloan School of Management, he researches digital transformation and innovation culture. As a pioneering researcher on digital transformation, George regularly conducts keynote presentations, senior executive workshops, and Board presentations worldwide. George is the author of three award-winning books, including Leading Digital: Turning Technology into Business Transformation. He has also written numerous contributions for publications such as Sloan Management Review, Harvard Business Review, and academic journals.  
 
As a principal research scientist for workforce learning in MIT's Office of Learning, George conducts transformative research aimed at improving job readiness and career advancement for workers around the world.   His research on transforming corporate learning and development processes, bridging the gap from educators to employers, and improving career development has received widespread attention from leaders around the world. He is also the founder of the Global Opportunity Forum, which is building a community of like-minded academic and corporate leaders to co-create the future of workforce learning.
 
"Generative AI opens new possibilities – and new challenges – for digital transformation." 
 
George is a member of the Digital Strategy Roundtable for the US Library of Congress, Co-Chairman of the MIT Sloan CIO Leadership Awards, and Faculty Director for several MIT executive courses. 
George earned a doctorate from Harvard Business School. 
Prior to returning to academia, he gained more than a dozen years of experience in product development and technology leadership roles. 
He has engaged closely with senior leadership teams in dozens of large companies to improve digital transformation and workforce learning.