Instructor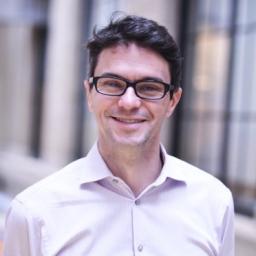 Dr. Fábio Duarte
Principal Research Scientist, MIT Senseable City Lab
Dr. Fábio Duarte is a lecturer in transportation and planning at MIT's Department of Urban Studies and Planning, and principal research scientist in the MIT Senseable City Lab, where he manages projects such as Underworlds, City Scanner and Roboat; the latter including the development of a fleet of autonomous boats for the city of Amsterdam.

Fabio has a background in urban planning and a PhD in communication and technology from the Universidade de São Paulo, Brazil. He has been a visiting professor at the Yokohama University and Twente University, is a professor at PUCPR (Brazil) and has served as a consultant for the World Bank in transit-oriented development and autonomous vehicles.

His most recent book is "Unplugging the city: the urban phenomenon and its sociotechnical controversies" (Routledge, 2018), and his papers have appeared in Urban Studies, Journal of Urban Technology, Environment and Planning B: Urban Analytics and City Science, and Science Robotics.