Instructor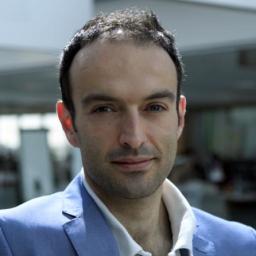 Carmine Gioia
Lecturer, Department of Civil and Environmental Engineering, MIT
Research Affiliate, Intelligent Transportation Systems Lab, MIT
Dr. Carmine Gioia is a Research Affiliate and Lecturer in the Department of Civil and Environmental Engineering at MIT's Intelligent Transportation Systems Lab. He holds a Ph.D. in Microeconometrics Methods and has a unique combination of industry and academic experience.
A global senior executive, Dr. Gioia has 20 years experience working at the intersection of information technologies, data platforms, data science, machine learning, artificial intelligence, design of complex experiments, analytics, data engineering, and big data. He has collaborated with MIT Prof. Moshe Ben-Akiva over the past 15 years in the field of discrete choice analysis and design of experiments, heading labs and developing teaching materials for analytical cases studies. He was also a visiting scientist the Computer Science and Artificial Intelligence Lab (CSAIL) in MIT's School of Engineering. 
Dr. Gioia serves as Chief Operating Officer for Data, Technology, and AI at Nordea, the largest Nordic bank. In this capacity, he manages a team of 500 employees in the Group Data Management Office. His other executive roles include Chief Data Scientist & Analytics Officer at Saxo Bank (the world's leading provider of multi-asset trading platform) and Executive Director and Chief Data Scientist at Oticon (one of the world's leading manufacturer of hearing instruments). He has additionally advised a number of private and public organizations, including LEGO, Schibsted Media, and the Danish Military.