MIT Professional Education in Saudi Arabia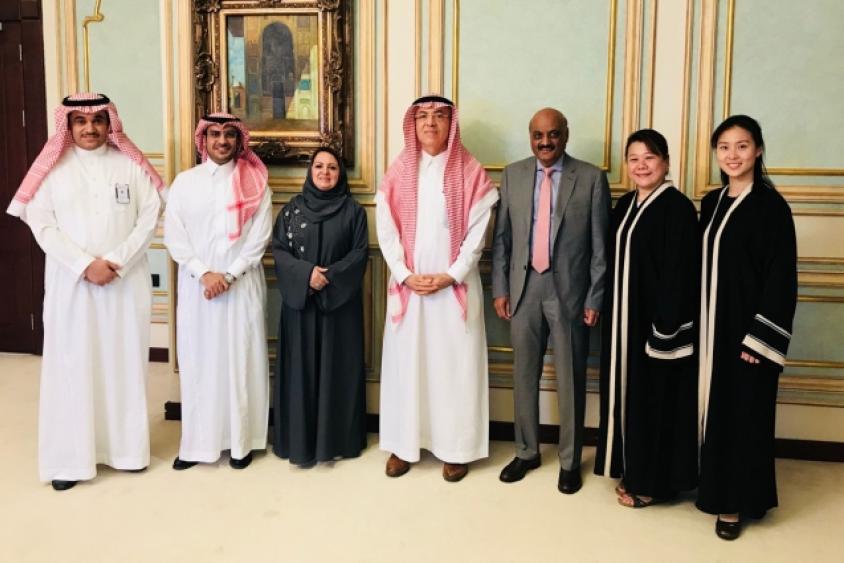 A new collaboration with Al Yamamah University aims to help Saudi Arabia develop a more progressive, inclusive, and innovative society.
In the midst of rapid social and economic changes in Saudi Arabia, MIT Professional Education is launching a new collaboration with Al Yamamah University (YU) aimed at promoting diversity at institutions of higher education and supporting the country's overall development and sociocultural evolution.
As part of the initiative, MIT Professional Education will develop and teach professional education courses on leadership and innovation to YU's executive MBA students in an effort to broaden the horizons of male and female participants who wish to enter or make progress in the increasingly globalized economy of Saudi Arabia.
"Our faculty will share their expertise, and they will encourage the exchange of ideas across genders — promoting greater innovation and creative thinking among all participants," says Bhaskar Pant, executive director of MIT Professional Education (MIT PE). "We are proud to collaborate with progressive leaders at Al Yamamah who want to enable technical and business leaders of tomorrow to better understand their societal responsibilities and shape a future marked by positive social and economic progress."
The agreement between MIT PE and YU was signed at the Ministry of Education in Riyadh, Saudi Arabia, on May 31 in the presence of the Minister of Education of Saudi Arabia, Ahmed Aleisa. Aleisa, who served as the founding president of YU, sees the collaboration as an innovation for executive education in an economy and society aiming to be more diverse and inclusive. He welcomed the MIT PE delegation and highlighted the kingdom's keen desire to build strategic partnerships with the world's leading academic institutions that will empower Saudi youth to build their capacities.
Echoing Aleisa's sentiments, YU's Acting President, Professor Hussam Ramadan, said: "This collaboration with MIT will play a leading role in the developing the skills and potential of our young generation of community and business leaders. They will benefit from the expertise of MIT faculty and build bridges of communication and understanding for the betterment of our lives and the prosperity of our homeland."
Professionals from Saudi Arabia have been attending MIT PE's on-campus summer courses for many years. The kingdom is among the top nations sending students to its summer programs; over the past three years, 22 percent of Saudi enrollees have been women.
Last Spring, the country appointed Sumaya Bint Sulaiman Al Sulaiman as the dean of a prominent design college — the highest administrative position for a Saudi woman at a public college or university. Al Sulaiman holds executive certificates in management, leadership, strategy, and innovation from MIT.
Al Yamamah University's contract with MIT PE covers three years. More than 150 students are expected to participate during the initial phase, followed by a second phase involving courses in cutting edge technology fields such as artificial intelligence. MIT faculty making the trip to Riyadh will be announced in August.
Source: MIT News