Free MIT Summer Philharmonic Orchestra Concert To Be Held July 28, 2017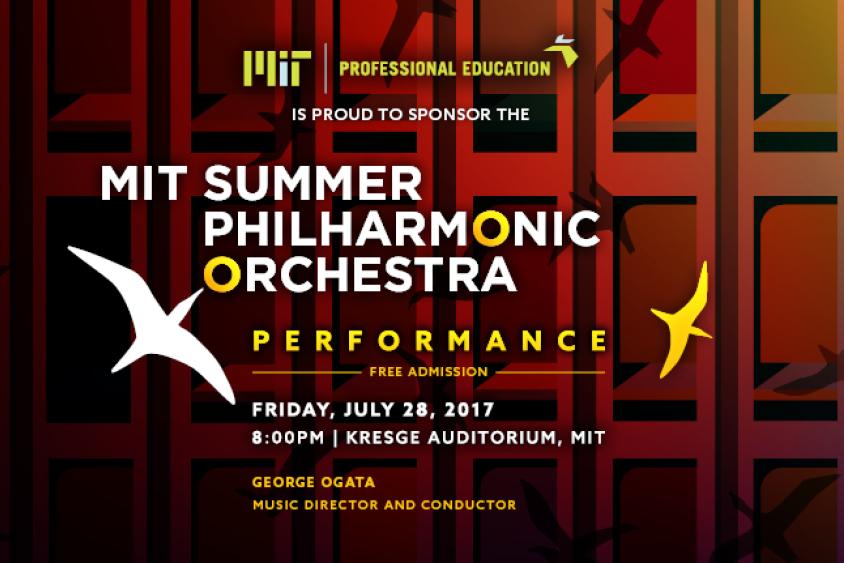 MIT Professional Education is proud to sponsor the 21st Annual Performance of the MIT Summer Philharmonic Orchestra (MITSPO). The annual classical music concert, which is open to the public and free for all to attend, returns to the Kresge Auditorium in Cambridge on Friday, July 28, 2017 at 8:00 pm. 
Led by Founder and Conductor George Ogata, the orchestra will perform Ludwig van Beethoven's Concerto in D Major, Op. 61, featuring violin soloist Susan Ogata. The program will also include Gustav Mahler's Symphony No. 1 in D Major, also known as the "Titan."
MITSPO has been the preeminent summer community orchestra for more than two decades. Comprised of up and coming musicians from throughout the Greater Boston area, MITSPO hosts only one concert each summer, making it a highly in-demand event. The summer concerts consistently fill up Kresge Auditorium, a 1,200-seat venue, with permanent fans and new attendees each year. MIT Professional Education has been associated with the all-volunteer orchestra since its inception.