Boston TechJam 2017 Recap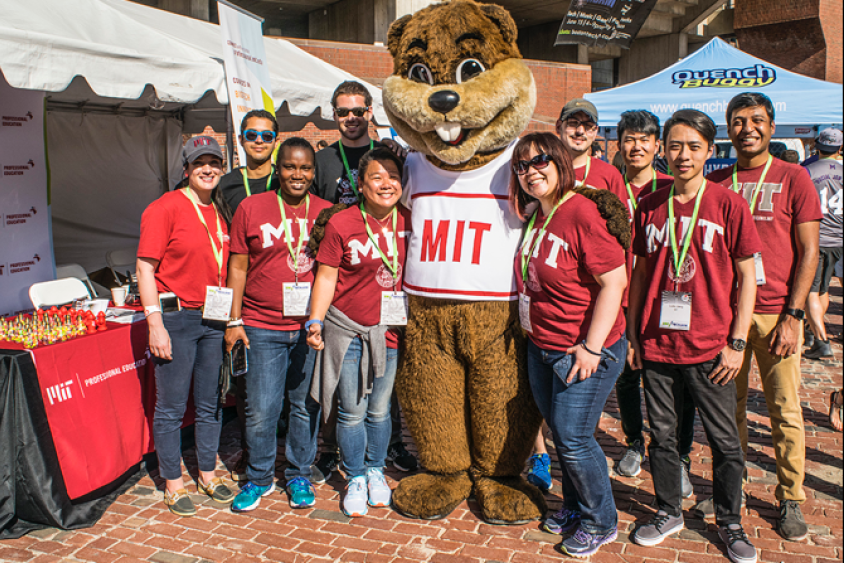 On June 15, 2017, MIT Professional Education exhibited at the fifth annual Boston TechJam in Boston's City Hall Plaza. Billed as "a celebration of the technology ecosystem and culture of New England," Boston TechJam is "part block party, part tech showcase" that sees over 100 exhibiting companies and 7,000 attendees (with average ages between 20-30) each year. The event features live music, games, panels, networking, and recruiting events for the area's entrepreneurs, startups, tech companies, venture capitalists, non-profits, and institutions of higher learning.
MIT Professional Education collaborated with the MIT Media Lab and the Office of Digital Learning to bring robots, swag, and even MIT Mascot, Tim the Beaver, to the event! We met with several MIT alums and surveyed over 300 attendees on the topics they're interested in learning and the problems they want to solve in the world.
What were some of the topics they were most interested in learning more about?
Robotics, Artificial Intelligence and Machine Learning
Data Science
Cybersecurity
Product Management
Clean Energy
Entrepreneurship
HR Management
What are some world problems they would like to help solve?
Climate Change
Poverty
Global Healthcare
Image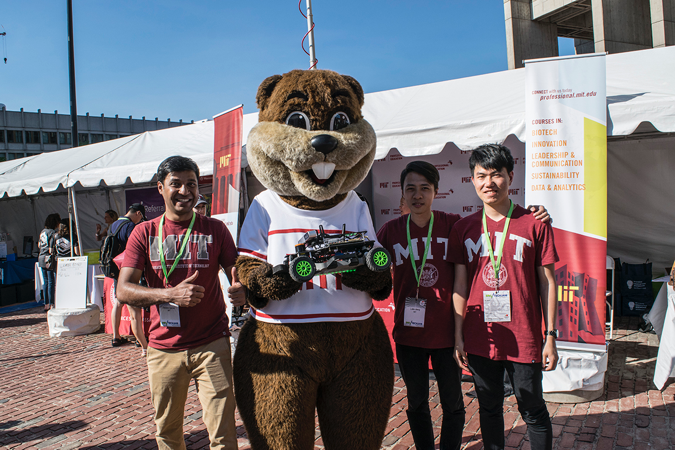 While many survey takers liked the convenience and flexibility of online learning, almost all preferred hands-on, in-person education to really delve deep into a topic. That said, most participants agreed that some combination of the two (blended learning) could combine the best of both worlds.
We want to thank everyone who came out to see us and flashed us their Brass Rats! It was a fantastic event, and we hope to see you there next year!