Virtual Open House: Additive Manufacturing
September 06, 2023
12pm -1pm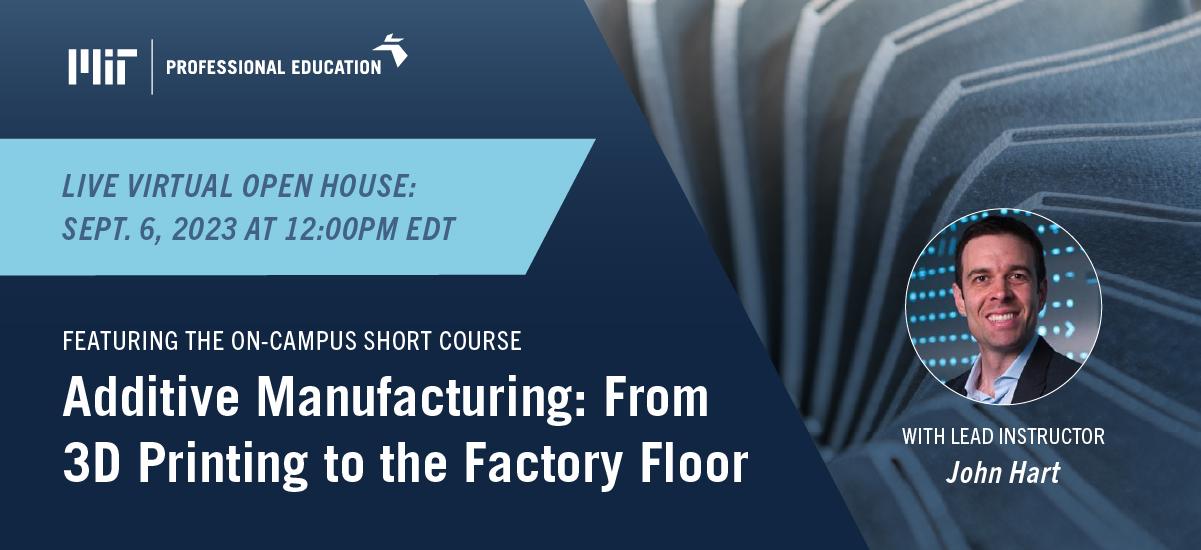 Interested in mastering additive manufacturing methods but unsure if this course is right for you? 
Meet lead instructor Prof. A. John Hart, a renowned expert in the fields of additive manufacturing, materials, and machine design & automation. Discover how the curriculum can help you design and leverage 3D printing.
Join our Virtual Open House on September 6 at 12:00 PM EDT to find out. Register Now.