[Power Ahead Series] Building Smart Healthcare Solutions with Data Science
August 24, 2022
4:00PM CEST
Data science is revolutionizing healthcare across segments such as insurance, hospitals, pharmaceuticals, electronic health records, and healthcare-tech startups. It is hence crucial to acquire industry-ready data science skills and start applying techniques such as machine learning to build smart solutions. 
Join a special webinar in our Power Ahead series with Vincent Grek, Lead Data Scientist at CHUV | Lausanne university hospital, and know the modern applications of data science in healthcare, trends, and opportunities. Also, know how the Applied Data Science Program from MIT Professional Education can help you quickly apply advanced technologies and make data-backed decisions in the healthcare sector.
Agenda for the session
Applications of data science in different healthcare segments
The need for healthcare professionals to upskill in data science
How data science and analytics are changing the healthcare industry
Applied data science program experience from Vincent's perspective
About the speakers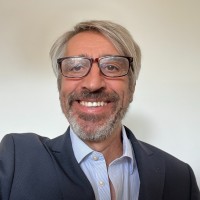 Vincent Grek is an MD and a healthcare professional with over two decades of experience in clinical development, internal medicine, and digital health. He is currently a Lead Data Scientist at Laussane University Hospital and has previously worked in the pharmaceutical (GSK, Yamanouchi, Sanofi), biotech (Genzyme), and nutrition (Nestlé Health Science) industries. He also founded a biotech startup O4CP, during his MBA at ESSEX.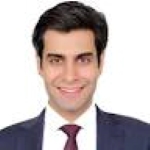 Nikhil Khanna is a Community Engagement Lead (Europe) at Great Learning. He has a wide experience in the field of education and has enabled global professionals to successfully upskill in fields such as data science, machine learning, and emerging technologies. 
MIT Professional Education's Applied Data Science Program
The Applied Data Science Program curriculum has been carefully crafted by MIT faculty to provide you with the skills, knowledge, and confidence you need to flourish in the industry. By encompassing the most business-relevant technologies, such as Machine Learning, Deep Learning, Recommendation Systems, and more, it prepares you to be an important part of data science efforts at any organization.