Persuasive Communication in Technical Environments Webinar with Prof. Edward Schiappa
March 10, 2020
10:00 AM - 11:00AM EST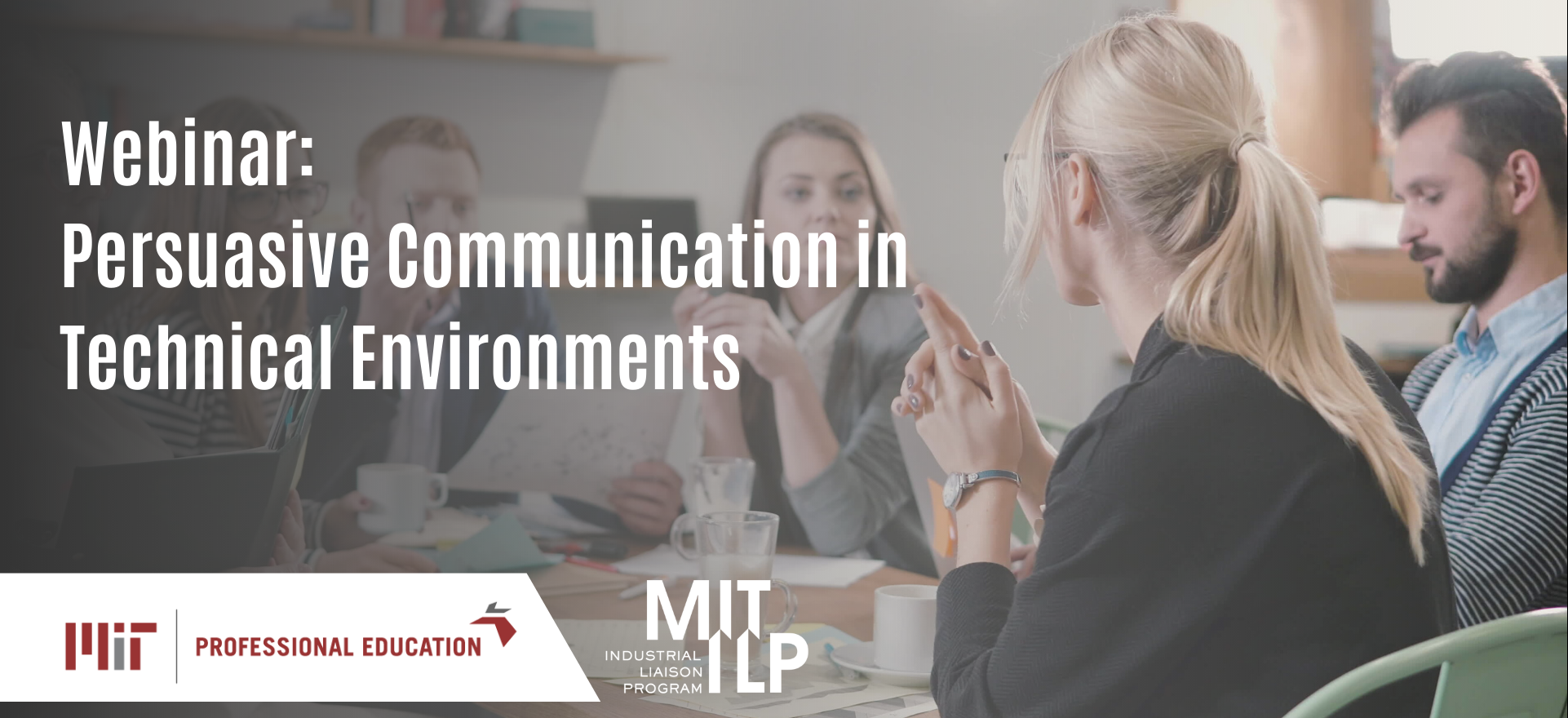 Even right answers need a 

persuasive

 presentation
Whether you are in a business, social, or personal discussion, online or face-to-face, the way you communicate sets the tone for the rest of your interactions. In this hour-long webinar, Edward Schiappa will lead you through interactive exercises that will help you define the traits you choose to emphasize in order to develop more persuasive messages.  
During this interactive webinar, you will:
- Analyze & assess your current verbal and non-verbal behaviors and what they convey about you
- Acquire the tools you need to tweak and refine your communication persona 
- Evaluate the impression you give others, both in your messaging and your online photos 
Following the prepared portion of the webinar, you can pose questions directly to Schiappa via a live Q&A session. 
Meet Professor Edward Schiappa
Edward Schiappa is MIT's John E. Burchard Professor of the Humanities and a professor in the department of Comparative Media Studies/Writing. He conducts research in argumentation, persuasion, media influence, and contemporary rhetorical theory. The author of 10 books and numerous research papers, Schiappa has served as editor of Argumentation and Advocacy and received the Douglas W. Ehninger Distinguished Rhetorical Scholar Award and the Rhetorical and Communication Theory Distinguished Scholar Award. He was named a National CommunicationAssociation Distinguished Scholar in 2009.
Register now for this exciting learning opportunity with Professor Edward Schiappa. Join us for Persuasive Communication in Technical Environments on March 10, 10:00 am EDT.