Open House: AI Strategies & Roadmap
November 09, 2023
11-12 EDT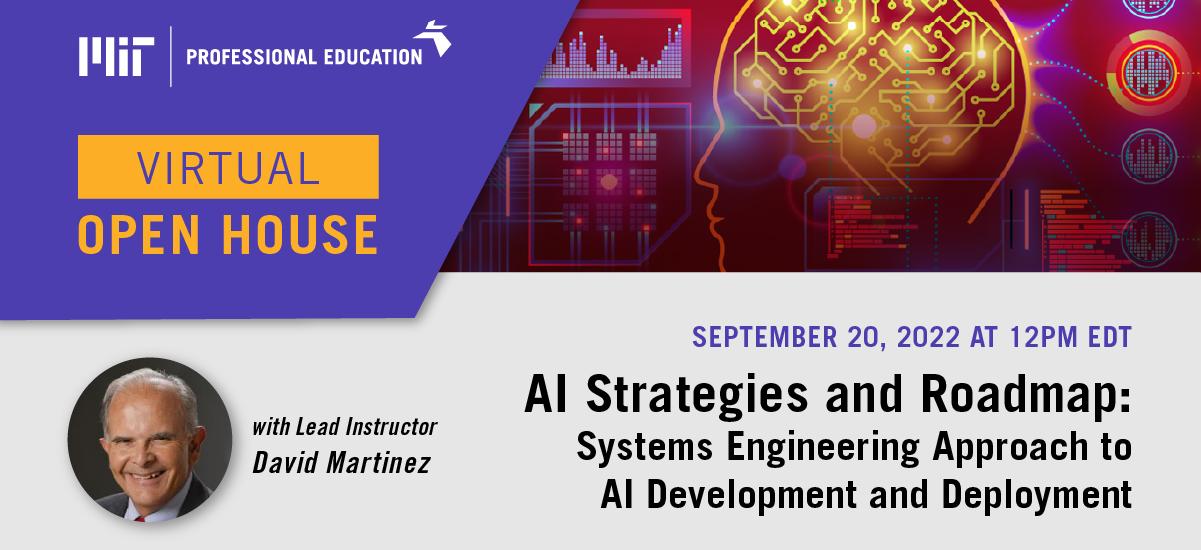 Join David Martinez on November 9, 11:00am-Noon EDT to learn more about the upcoming AI Strategies & Roadmap course, running January 29-February 2, 2024.
This program is ideal for professionals who are responsible for the successful deployment of AI capabilities and technologies. Wondering if our program is right for you? Our Virtual Open House is your chance to:
Meet the course director David Martinez.
Explore how the course will directly help you formulate a strategic vision and development plan focused on AI products and services, understand an end-to-end AI architecture at the systems engineering level, communicate your value proposition to stakeholders, and more.
Learn more about the program's activities and networking opportunities.
Ask questions during a live Q&A session.
Questions? Contact shortprograms@mit.edu