Office Hour: Crisis Management & Business Resiliency
May 27, 2021
12pm - 12:30pm EDT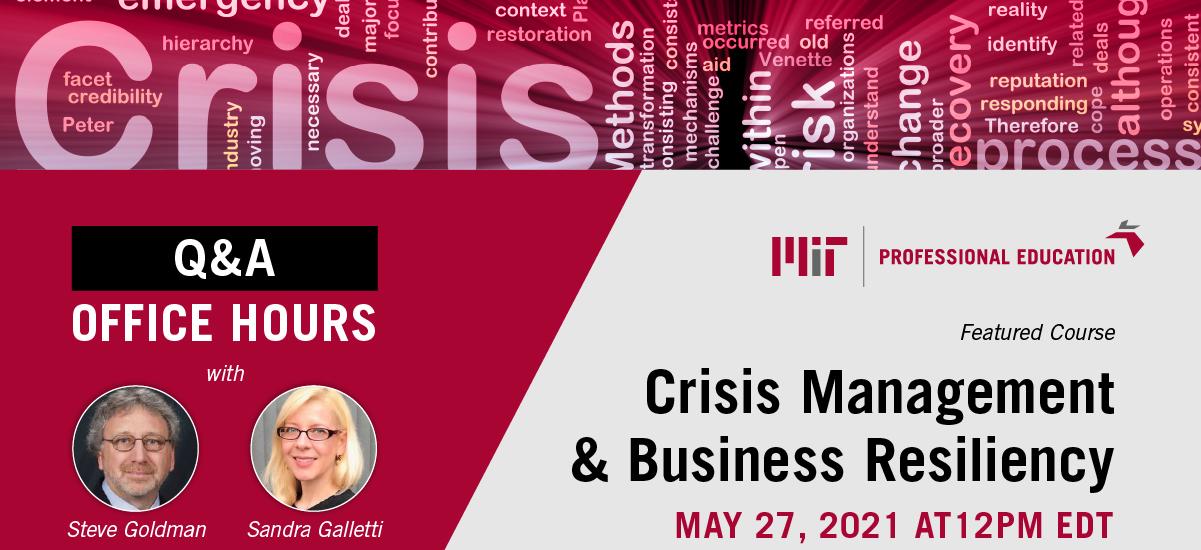 Join this office hour to learn more about the Crisis Management & Business Resiliency course taught by Professors Steve Goldman and Sandra Galletti. Course dates are July 19-29, 2021.
This course is for the Business Continuity, Disaster Recovery, Emergency Management, and Crisis Management practitioner or responder as well as for the executive who oversees these disciplines. Other staff who would benefit from this course include corporate executives, directors, and staff from IT/MIS, Environment Health & Safety, Risk Management, Public Relations, Human Resources, and Security. This course is also suited for federal, state, and local government officials and Emergency Managers.
Both novices and experienced personnel will benefit greatly from this course.