ODSC East 2023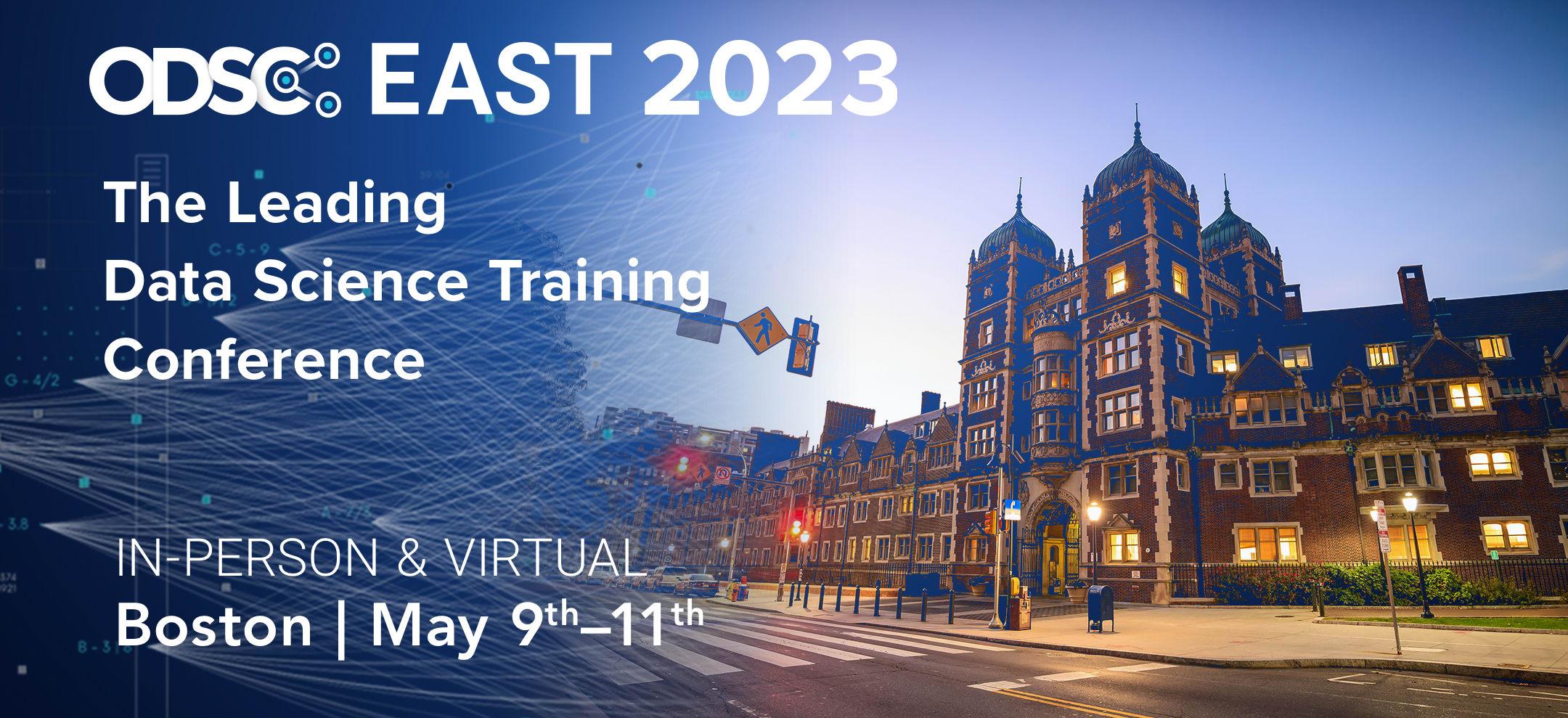 ODSC East 2023 will be as inclusive as we have demonstrated before — from in-person sessions to digital experiences available for everyone, from anywhere. Get ready for the Hybrid ODSC Conference. Combining small immersive in-person experiences with innovative and insightful digital ones — it's going to be one fantastic event to reconnect, all done with your safety in mind.
Why You Should Attend the Leading Data Science Conference:
HANDS-ON TRAINING
Build job-ready skills and stay up-to-date with the latest advances in machine learning, NLP, data analytics, responsible AI, and more with ODSC East's expert-led, immersive, training sessions. With 300 hours of content, the conference features a wide range of sessions for data scientists at every level, from beginner to expert.
GENERATE THE FUTURE WITH AI
Over the course of 3 days, you'll have the opportunity to learn from some of the best and brightest minds in data science and AI. You'll also learn about the latest tools and advances in the field, from generative models to new frameworks , and how you can utilize these in your own work.
AI EXPO AND DEMO HALL
Meet representatives from some of the leading AI startups and companies at the AI Expo and Demo Hall. Visit their booths, or see their products demoed live to learn about the latest advancements in AI in enterprise and discover how to build AI better in your organization.
NETWORKING
Grow your network and connect with your peers from across the country and from a wide range of industries, You'll also have the chance to meet with leading experts in transformative tools and techniques.