Molecular Machine Learning Conference 2022 | MIT Jameel Clinic
October 21, 2022
10:00 AM-3:30 PM EDT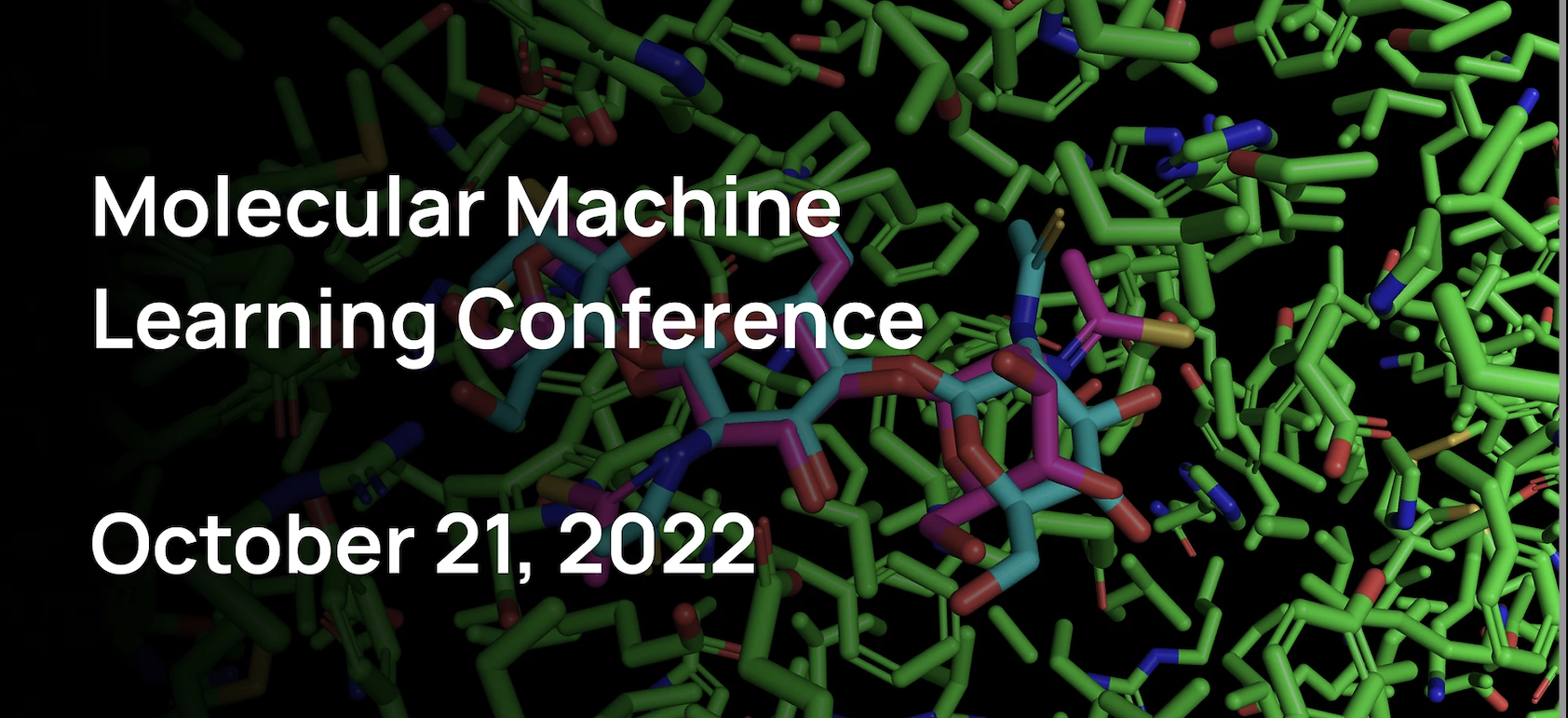 Overview
The conference brings together students, experts and leaders across areas with the goal of advancing how machine learning methods can address key scientific goals related to molecular modeling, molecular interactions, and more broadly therapeutic design. The conference provides an open and lively place to discuss, learn, and innovate, for students and experts alike. 
Registration Fee
Update: Due to high demand, student tickets are sold out as of Aug. 23, 2022. Accepted posters will be granted a student ticket, which will be confirmed via email. 
NOTE: This conference will not be recorded or live-streamed.
Areas of Focus
Molecular graph machine learning
Geometric machine learning of molecules
Modeling molecular interactions
Machine learning for quantum chemistry
Molecule/Protein 3D structure prediction and processing 
Molecular dynamics