MIT WORLD REAL ESTATE FORUM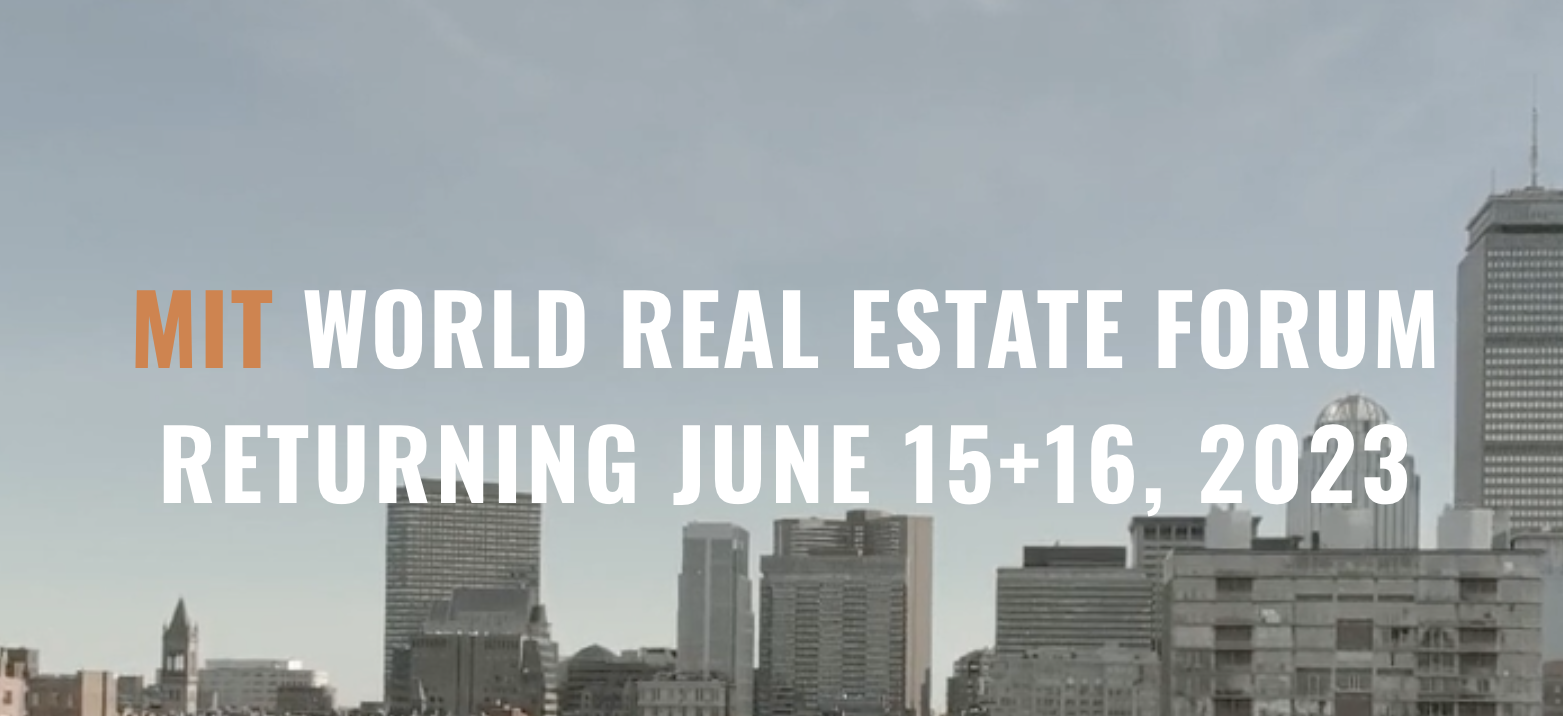 ​GLOBAL LEADERS.  GLOBAL NETWORK.  GLOBAL INTELLIGENCE. 
The MIT Center for Real Estate has a highly-regarded, 35-year history of advancing the art and science of international real estate. Their pioneering research investigates the real estate transaction from initial concept to market reality, allowing us to provide thought leadership that helps organizations around the globe capitalize on today's dynamic markets and technologies.
​
One way they achieve their mission is by uniting industry leaders with MIT's distinguished faculty, researchers and alumni each spring at the MIT World Real Estate Forum.  
NEW FOR THIS YEAR'S VIRTUAL FORUM
TWO DAYS
We're spreading the agenda out over two days to provide greater schedule flexibility for attendees. 
GLOBAL TIME ZONES
With both morning and evening sessions (EDT) each day, attendees from anywhere in the world can attend at least part of the Forum in real-time. 
WATCH LATER
All sessions will be available exclusively to attendees for viewing after the Forum. 
WHAT TO EXPECT
ENGAGING DISCUSSIONS​
Lively and informative discussions between industry thought leaders on topics impacting global real estate - today and into the future.
A LOOK INTO THE FUTURE
Join industry leaders, distinguished MIT faculty and researchers, developers and investors, technologists and founders, in a wide-ranging and far-reaching conversation about the future of global real estate
MIT INNOVATION SHOWCASE
A unique opportunity to learn about MIT's latest, most exciting research on real estate innovation, technology, and the future of global real estate.