Innovation: A Road to Disaster?
January 25, 2022
11am to 12pm EST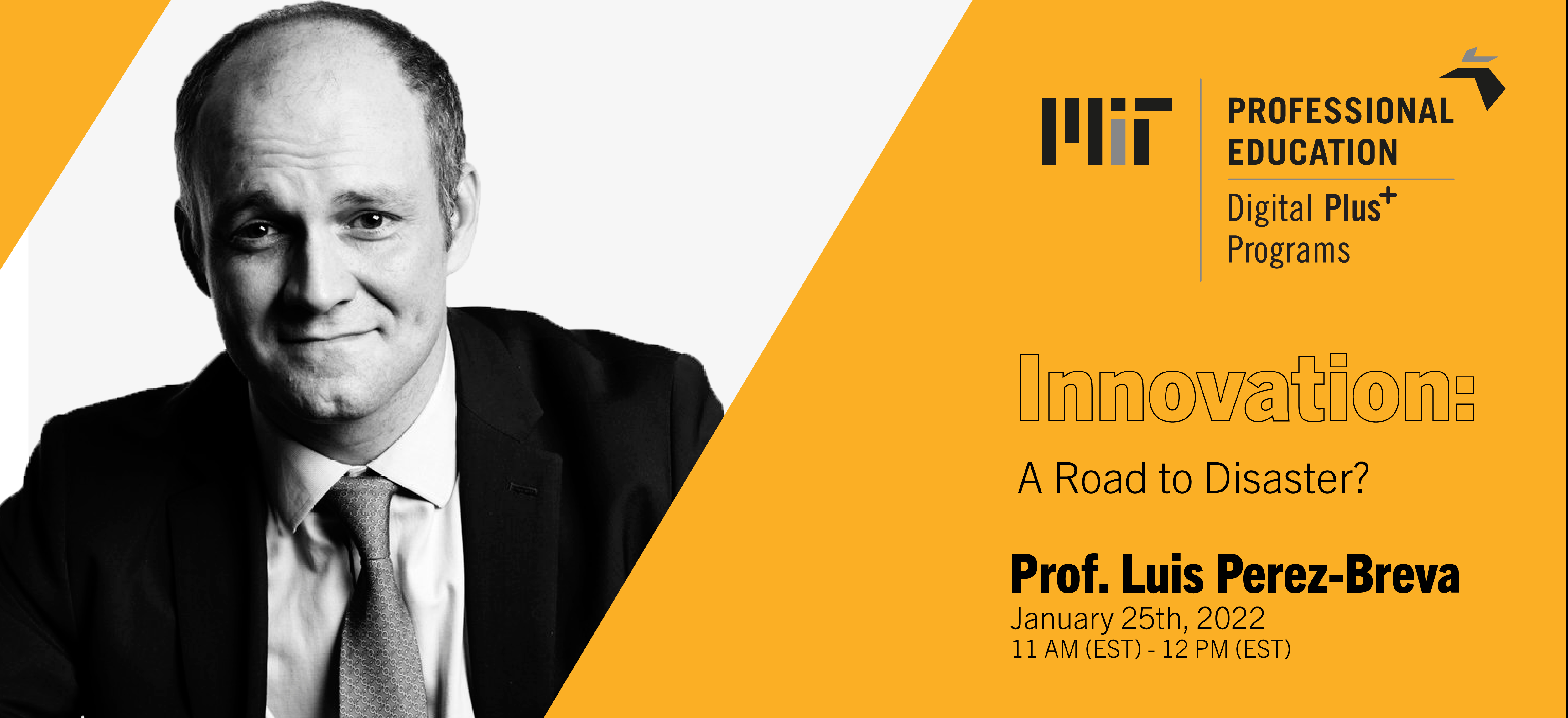 In this webinar, led by Professor Luis Perez-Breva, we will break free from the misconceptions of innovation and debunk innovation as it is widely defined. From there, we will reframe the essence of what it is, beyond the buzzwords and behind the trends. 
Do you have an innovative mindset? You do not need an earth-shattering idea to innovate, you just need the correct mindset. 
We will discuss how to welcome uncertainty and risk, inherent themes in innovation. Gain a new understanding and fundamentally interpret real-world problems, practice contemporary critical thinking to confront imminent issues, and utilize the resources which you already have to channel your ideas and conceptualizations into real innovative impact. 
At the end of the webinar, there will be a question-and-answer session in which you are encouraged to participate.
Join us live from 11 am to 12 pm EST on January 25th in the next webinar Innovation: A Road to Disaster?
About the speaker
Professor Luis Perez-Breva is MIT Faculty Director of Innovation Teams Enterprise (MIT Engineering and MIT Sloan) Innovator, Educator, Author, AI Problem Solver.