Advanced Study Program - MIT Employee Open House
April 25, 2023
12:00- 1:00 PM EDT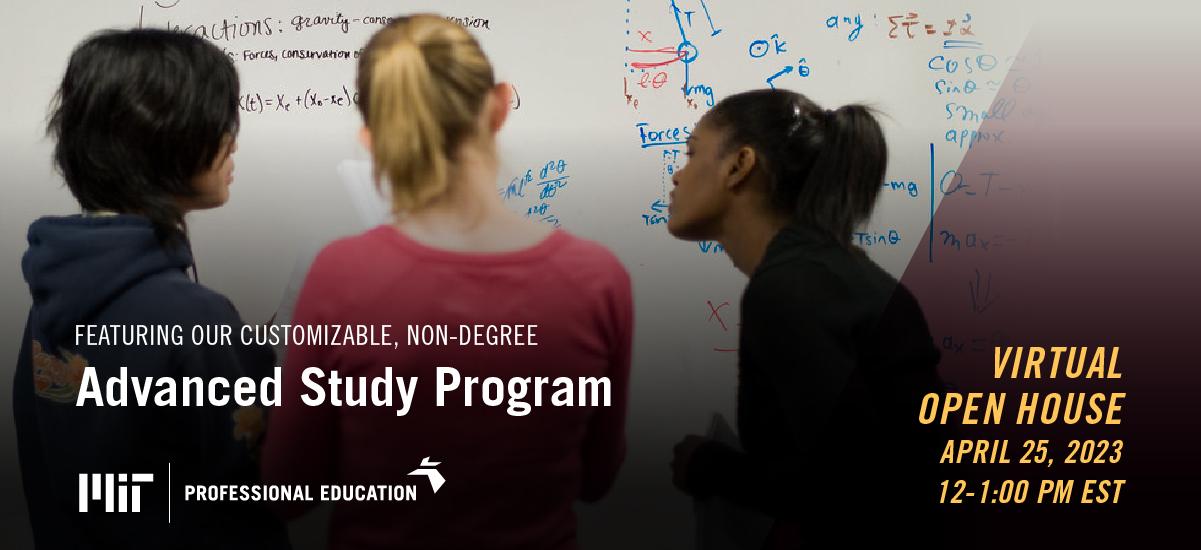 MIT Professional Education's Advanced Study Program (ASP) offers working professionals or qualified students the opportunity to study at MIT as non-degree students—either part time or full time—for a semester, year, or longer. Selecting from more than 2,000 courses in the MIT catalog, you'll create your own course of study while immersing yourself in the culture and community of one of the world's leading academic institutions.
Wondering if the ASP is right for you? Join us for our Virtual Open House on April 25.
This is your chance to:
Dive into the benefits of learning through the ASP—from customizing your own course of study to building a powerful network of top minds from around the world
Determine how the program can help you take your career to the next level
Ask your questions during a live Q&A session
We hope you'll join us for this exciting behind-the-scenes look at the Advanced Study Program!
Questions? Contact us shortprograms@mit.edu.