2023 MIT Europe Conference in Vienna | A Changing World: How Technology Tackles Global Challenges
Austrian Federal Economic Chamber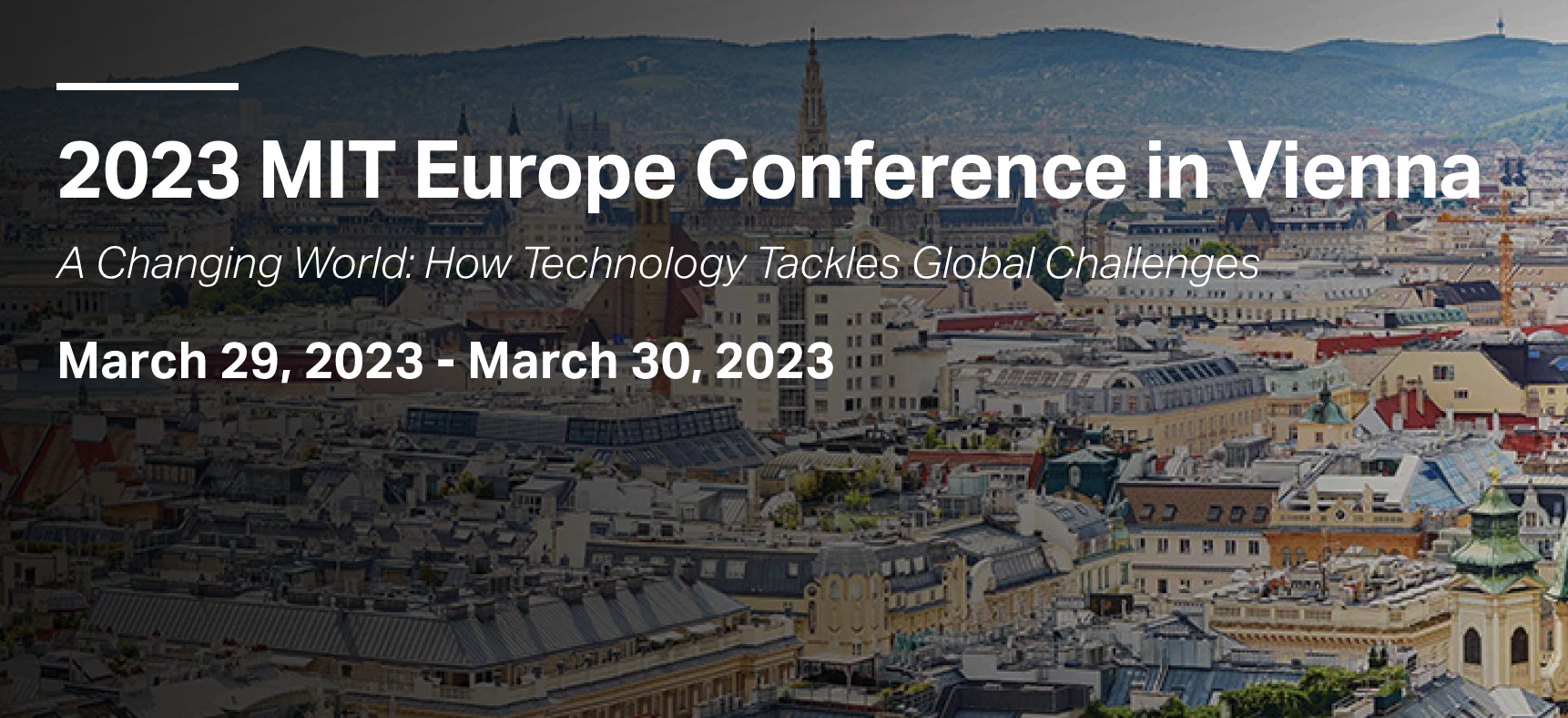 The past two and a half years have witnessed the rapid gathering of unexpected and unprecedented global forces—a worldwide pandemic, energy scarcity, climate change, sustainability issues, and geopolitical tensions are coalescing like weather fronts into a driving storm that is radically changing the world. With net zero, resilience, and technology the basis for growth and well-being, how are we writing a new narrative for reshaping the world to be a better one?
We invite you to join us at the 2023 MIT Europe Conference, one of the most forward-thinking business events in Europe, where MIT faculty members will engage with decision-makers, entrepreneurs, executives, and startups in a conversation about the future.
Including topics such as:
Building Technology
Microbes for Nitrogen Fixing - Infectious Disease
General Energy Transition
Audio-Based Navigation
Sensing the Physical World in Unprecedented Ways
And more!