2023 MIT AI and Autonomy Conference
April 05, 2023
8:00 AM - 6:30 PM (EDT)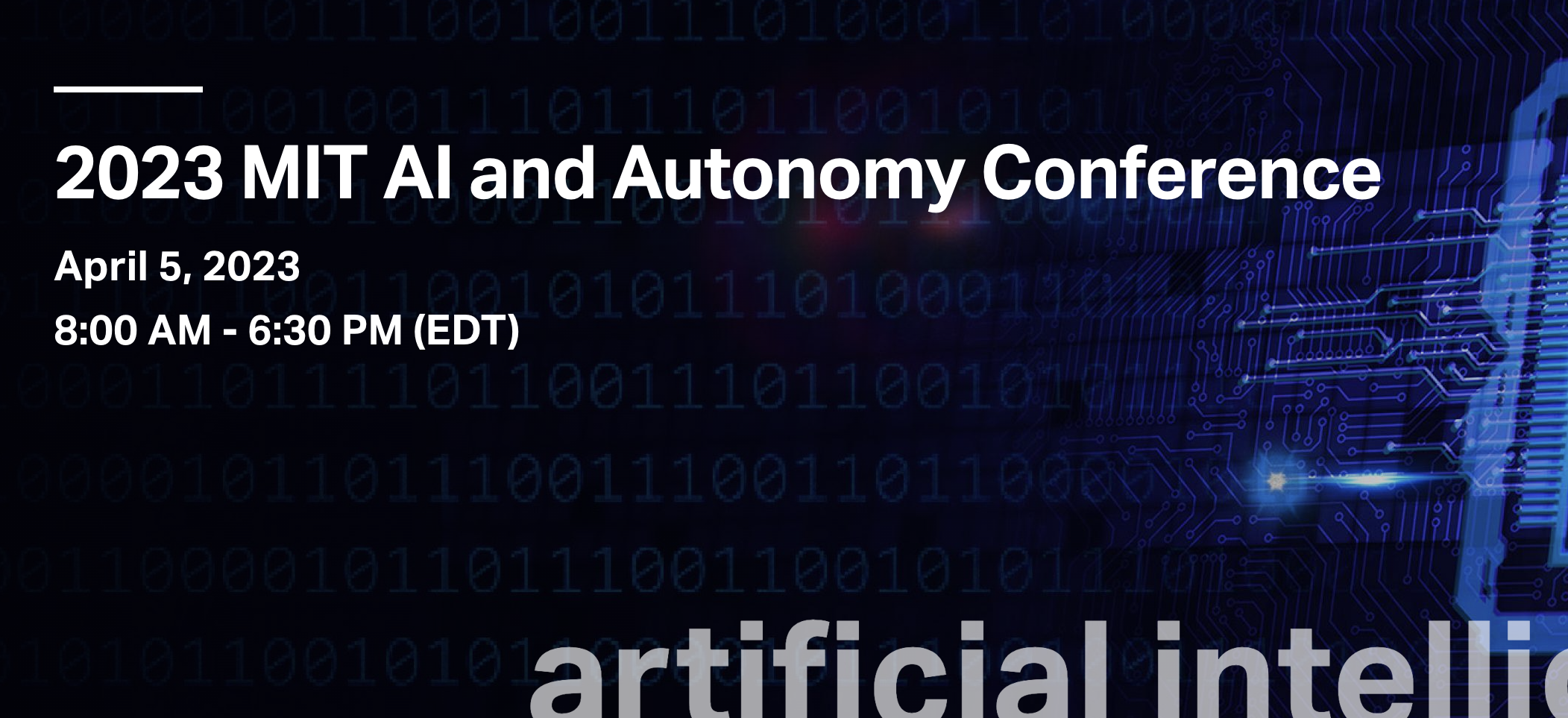 Autonomous systems such as robots, drones, and autonomous vehicles are increasingly becoming a common element of human society. However, how to make autonomous systems more intelligent, more efficient, safer, and better aligned with human values remains to be a big challenge.
The MIT Schwarzman College of Computing invests in new artificial intelligence, data science, and computer science research to advance the state of the art in autonomous systems. The 2023 MIT AI and Autonomy Conference will showcase the most recent developments in areas including networked robotics, human level perception, reinforcement learning, and computational cognitive science. Presented by the MIT Schwarzman College of Computing and the MIT Industrial Liaison Program, you will hear insights from MIT faculty, MIT Startup Exchange entrepreneurs, and industry executives from presentations, lightning talks, exhibitions, and a panel discussion.
Registration Fee
 ILP Member: Complimentary
 General Public: $1,350 

MIT Alum, Sloan Exec Ed, and Professional Education Member:  70% discount Send email for a discount code.
MIT Startup Exchange Member: Send an email for a comp code.

 Current MIT Faculty/Staff/Student: Please register on-site with your MIT ID.