2022 MIT Digital Technology and Strategy Conference
Boston Marriott Cambridge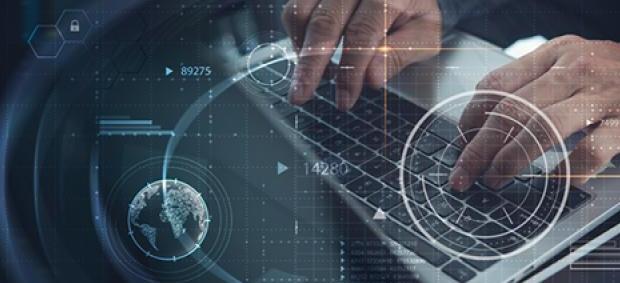 Overview
The pandemic forced digital transformation upon businesses as they saw the need for greater resiliency and flexibility. Leading companies adapted their digital transformation strategies and pivoted to move some of their activities and assets to cyberspace, not only to survive  but also thrive in an evolving digital economy. Metaverse and Web3 are shaping the next generation of the web, which will be the internet of values with enriched digital functions and customer experience. 
The annual MIT Digital Technology and Strategy Conference explores the latest MIT research and its impact across industries. The conference highlights MIT's cutting-edge research in areas such as digital twins, metaverse, synthetic realities, cybersecurity, AI/ML, synthetic data, platform business, Web3, digital transformation, pathways for digital value, work of the future, and more. 
Join MIT faculty, startups, and industry executives as they discuss their latest innovations and how they enable sustainable business with the right digital technology and strategy. The conference also offers networking opportunities with top MIT researchers and industry executives.
Registration Fee
 ILP Member: Complimentary
 General Public: $2,250 
 Current MIT Faculty/Staff/Student: Complimentary

MIT Alum, Sloan Exec Ed, and Professional Education Member:  70% discount Send email for a discount code.
MIT Startup Exchange Member: Send email for a comp code.
Live Streaming available to ILP members
 This conference will be held in a hybrid format combined as an in-person event with online live streaming available to ILP members only. Current ILP members will be able to register either In-Person or Live Streaming registration type. Live Streaming link will be sent to registrants a week before the conference.
Visiting MIT: https://www.mit.edu/visitmit/
Where to Stay: https://institute-events.mit.edu/visit/where-to-stay
Registration Questions: ocrevents@mit.edu