MIT Professional Education offers lifelong learning opportunities for professionals globally—whether on-campus, online, in an international location, or at your company site.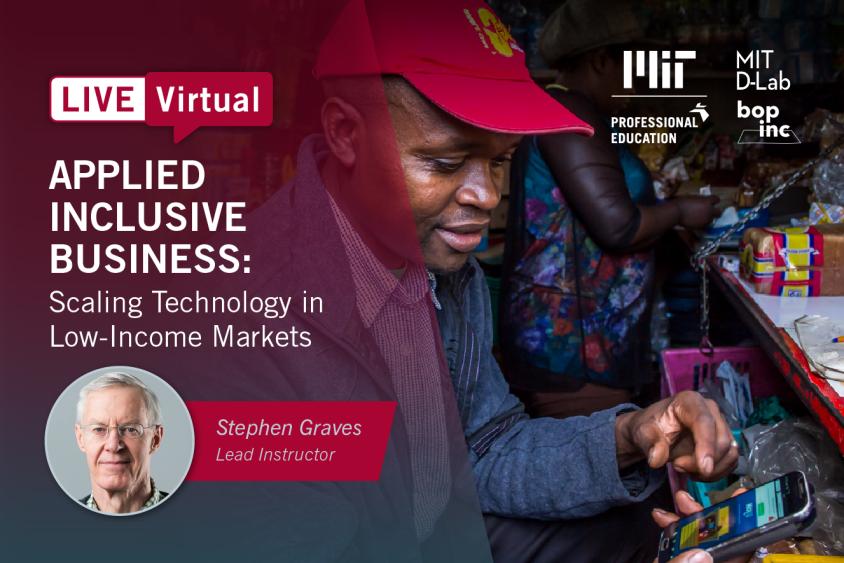 Featured Course
Applied Inclusive Business: Scaling Technology in Low-Income Markets
Are you ready to take the next step to enhance your competitiveness in emerging markets? In this engaging five-day course, MIT professor Stephen Graves will help you explore innovative strategies for meeting the needs of emerging markets—without sacrificing profitability and growth.