MIT Professional Education offers lifelong learning opportunities for professionals globally—whether on-campus, online, in an international location, or at your company site.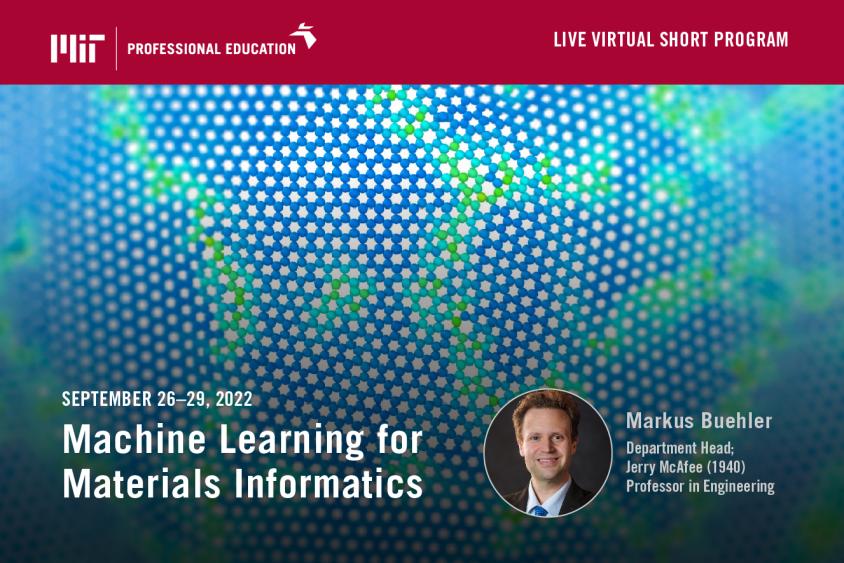 Featured Course
Machine Learning for Materials Informatics
In this course, participants will learn fundamentals and techniques to develop and deploy machine learning in materials development and gain a first-hand understanding of state-of-the-art tools for varied applications ranging from data mining to inverse design. This live virtual short course is offered from September 26 - 29, 2022.