MIT Professional Education offers lifelong learning opportunities for professionals globally—whether on-campus, online, in an international location, or at your company site.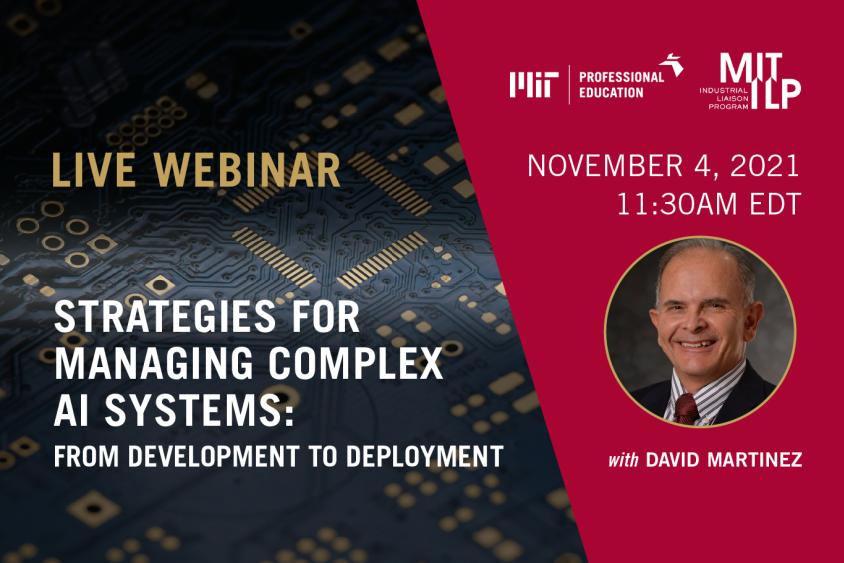 Featured Webinar
Strategies for Managing Complex AI Systems: From Development to Deployment
AI is transforming many industries. But addressing the full cycle, from development through deployment, requires key system engineering building blocks. Discover how a systems engineering approach can increase confidence and reduce errors in your AI implementation in this one-hour webinar, led by MIT Lincoln Laboratory's David Martinez on November 4 at 11:30 am EST.