MIT Professional Education offers lifelong learning opportunities for professionals globally—whether on-campus, online, in an international location, or at your company site.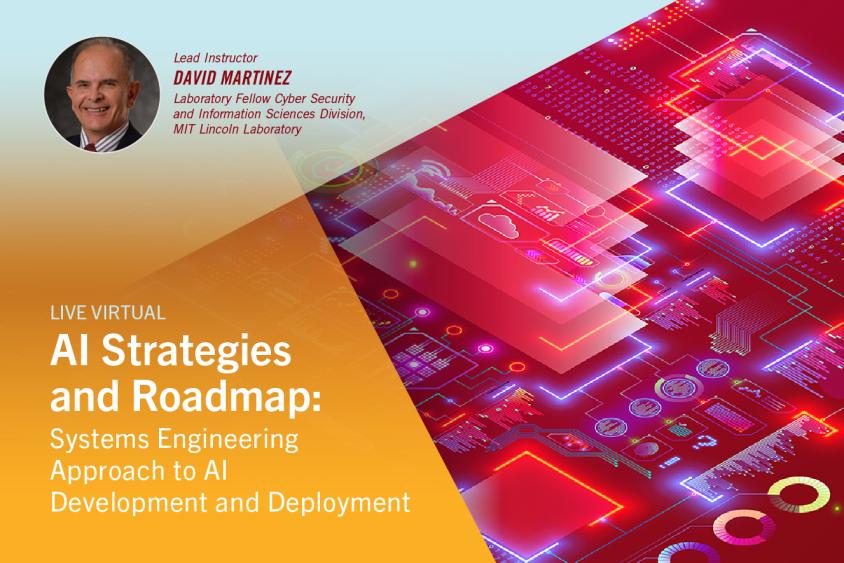 FEATURED COURSE
AI Strategies and Roadmap: Systems Engineering Approach to AI Development and Deployment
AI tools can augment your organization's capabilities, enhancing precision, speed, and effectiveness. However, without a supportive system-wide architecture, you're limiting the potential and value of your investment.