MIT Professional Education offers lifelong learning opportunities for professionals globally—whether on-campus, online, in an international location, or at your company site.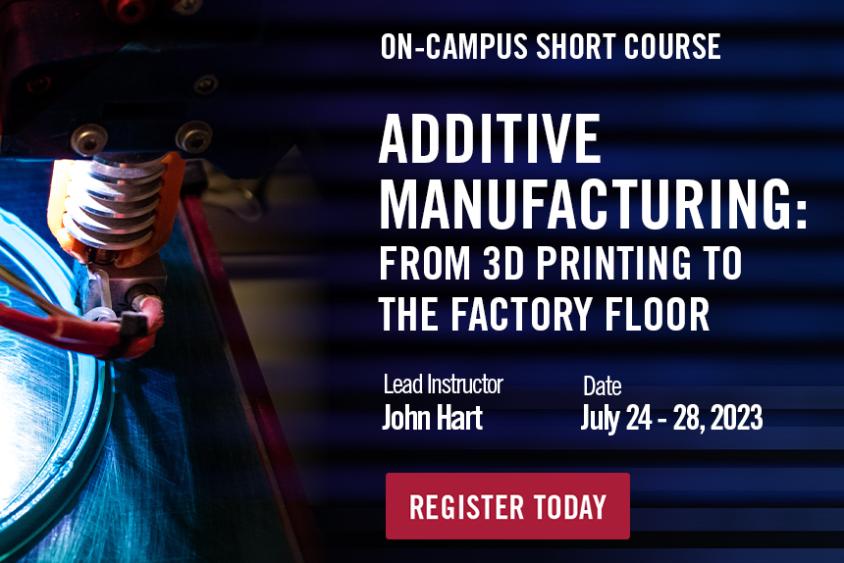 FEATURED COURSE
Additive Manufacturing: From 3D Printing to the Factory Floor
Additive manufacturing (AM), broadly known as 3D printing, is transforming the way products are designed, produced, and serviced, leading to optimal performance and unparalleled flexibility. In this dynamic five-day course, you'll explore leading-edge advances in AM and discover how to put the latest AM tools and strategies to work to drive value across your enterprise.