A Framework for Innovation in the COVID-19 Era and Beyond
Blade Kotelly and Johnathan Cromwell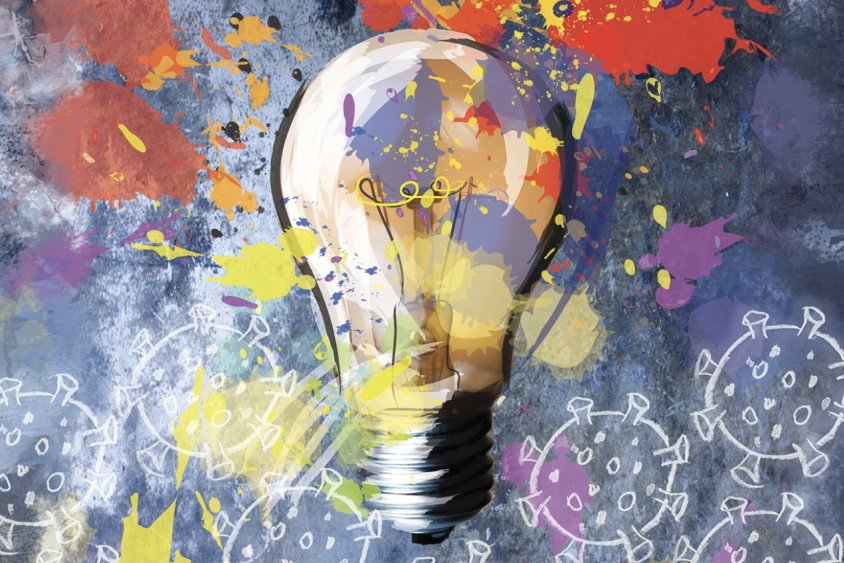 At first glance, the adaptations businesses have made in response to COVID-19 may appear to be nothing more than entirely reactive responses to an unprecedented situation. However, innovation has always been a turbulent process of venturing into the unknown, and recent research can guide businesses to better understand how changes made in the past year can help them emerge from the pandemic stronger than before.1 The first key to this understanding is recognizing that there are two fundamentally different types of innovation; the second key is understanding that each type requires different problem-solving skills to successfully overcome challenges and pursue opportunities for growth.2
We've analyzed a broad range of organizational responses to the coronavirus crisis over the past year through the lens of the latest research on innovation. The result is a powerful framework that can help business leaders discover new innovation capabilities within their organizations and determine how best to invest resources for long-term success.
Misperceptions About Innovation
Several of the most common innovation methodologies in organizations today — design thinking, lean startup, and "jobs to be done," to name but a few — share a common approach to problem-solving. First, you must identify the core problem or customer need to address. Then you can generate many different approaches to solving the problem and conduct various tests with users to determine the best possible solution. This approach works because it helps business leaders foster a culture of exploration while staying closely aligned with the existing mission and current objectives.
However, this process is not necessarily appropriate for all situations. For example, many businesses are operating in emerging industries such as the internet of things, personal robotics, or biohacking, where the specific customer problems are still unknown. In these situations, rather than trying to anchor on the problem and then searching for a solution, research shows that you can be more successful by anchoring on the solution (such as a new technology or patent) and then searching for a problem.3 Using this emergent innovation process allows organizations to take existing resources and explore entirely new business opportunities.4 Well-known examples include 3M and its invention of the Post-it Note; and Dyson, which has found many ways to reapply its vacuum technology to other product categories, such as hand sanitation, air purification, and hair care.
In the context of COVID-19, many businesses have reflexively adopted one or both types of innovation, resulting in new capabilities they can further refine and strategically deploy in the future. The challenge, however, is knowing which one to use and when.
We have developed a framework to help business leaders conduct this analysis. (See "Company Innovation Profiles During COVID-19.") First, you can assess whether your organization's response to the pandemic represents the traditional innovation process (satisfying the same customer demand as before but with a modified approach) or the emergent innovation process (satisfying a new customer demand that emerged from the pandemic). Second, you can forecast how long these changes will last, whether temporary changes that are likely to disappear once the pandemic is over or sustained changes that will become a regular part of your organization's operations going forward.
By identifying where your organization fits in this framework, you can determine how best to leverage your experience from the past year to devise new innovation strategies that align with your future business goals.
1. The Adapter. The Adapter quadrant of our matrix is reserved for businesses that saw temporary changes to demand for products and services they already produced before the pandemic. This includes scenarios like restaurants creating outdoor dining and consumer-goods company Reckitt Benckiser ramping up production of Lysol disinfectant spray to keep up with global demand. Successful companies in this quadrant have learned to deliver the same products or services but likely with fewer resources.