MIT Professional Education offers lifelong learning opportunities for professionals globally—whether on-campus, online, in an international location, or at your company site.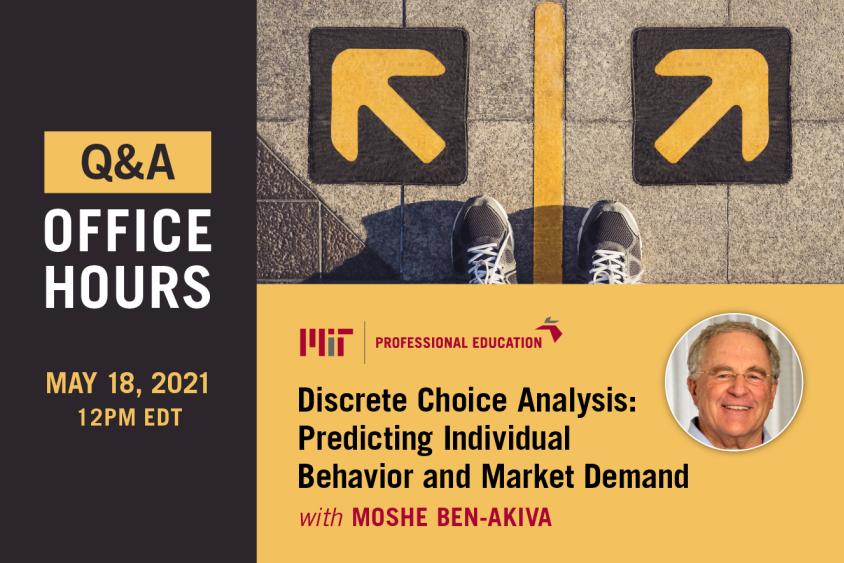 Upcoming Office Hours
Discrete Choice Analysis: Predicting Individual Behavior and Market Demand
Discrete choice models and techniques are used to drive optimization and personalization of results for a variety of applications and forecasting. Join Prof. Moshe Ben-Akiva and learn more about his upcoming five-day course on our Zoom Office Hours for an interactive discussion on May 18, 12:00 – 12:30 p.m EDT. This is your chance to ask questions and hear about the course curriculum and interactive projects.