MIT Professional Education offers lifelong learning opportunities for professionals globally—whether on-campus, online, in an international location, or at your company site.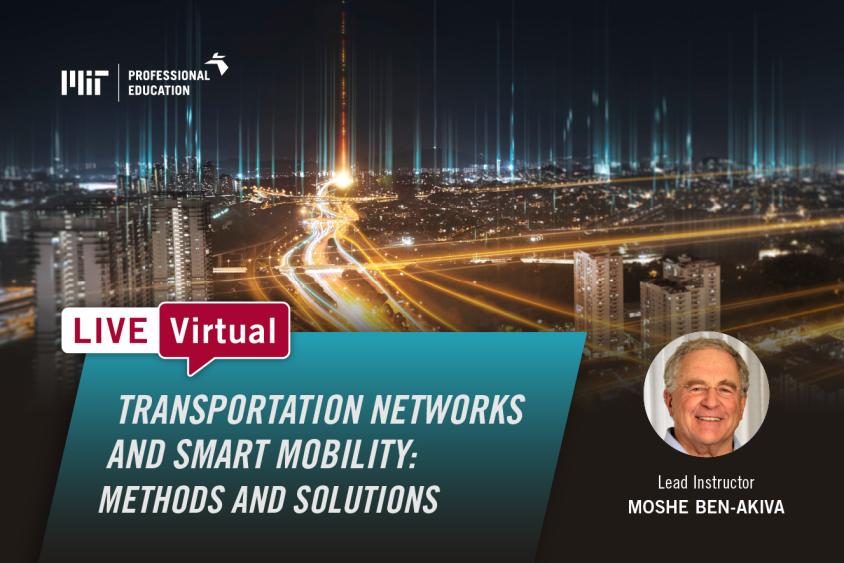 Featured Course
Transportation Networks and Smart Mobility: Methods and Solutions
In this focused, five-day program designed for civil engineers, auto industry professionals, and those working in car-sharing/rental companies, you'll leverage the latest research from MIT's Intelligent Transportation Systems Lab.

Led by transportation expert and MIT Professor Moshe Ben-Akiva, you'll participate in highly interactive virtual lectures and activities aimed at helping you rethink your region's transportation systems. This course runs from August 2-6, 2021.