Instructor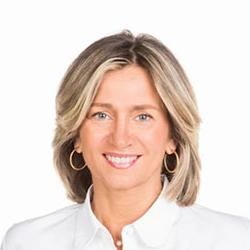 Eugenia Navarro
Programs Director Legal Tech and Legal Marketing, Esade
Eugenia Navarro is a chemical engineer from the Sarrià Chemical Institute in Barcelona, having graduated in Chemical Sciences from the Ramón Llull University. She has a degree in Strategic Marketing Management from Esade and a postgraduate degree in Digital Marketing, and has also completed a training program in Leadership in professional firms at Harvard Business School. She began her professional career in the legal sector as Director of Marketing and Business Development for Baker & Mckenzie in Spain in 2000.
She is currently a consultant and her professional activity is focused on strategic and innovative projects in the legal sector – both in national and international law firms, and in multinational companies.
Eugenia is a professor in strategy and legal marketing at the Esade Law School, where she directs various courses in the field of management, such as Management of company lawyers, among others.