MIT Professional Education offers lifelong learning opportunities for professionals globally—whether on-campus, online, in an international location, or at your company site.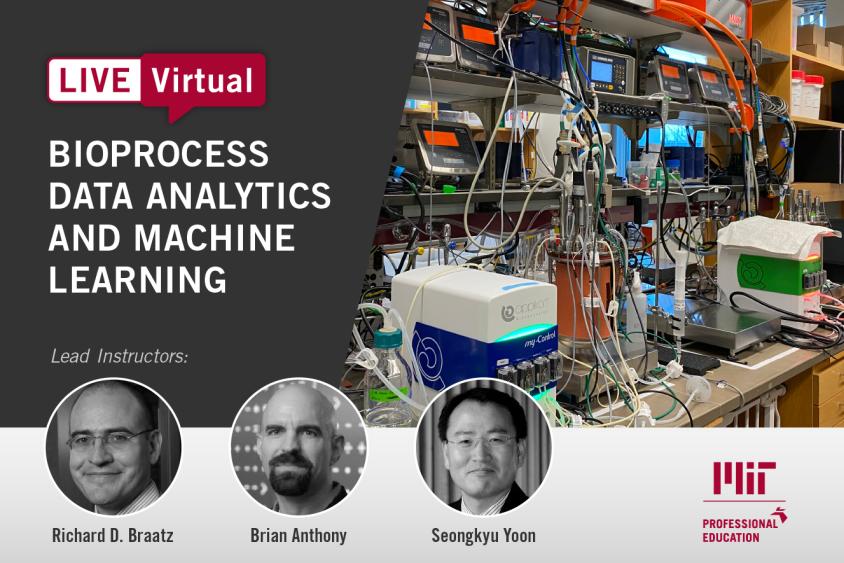 Featured Course
Bioprocess Data Analytics and Machine Learning
Organizations with leading bioprocess data analytics and machine learning see dramatic improvements in pharmaceutical batch optimization, biomanufacturing scalability, and regulatory efficiency. In this 3-day live virtual course, develop a deeper understanding of how bioprocess data analytics can improve biotherapeutic manufacturing as well as gain insight into important machine learning sensor technology advances. This course runs October 12-14, 2020.